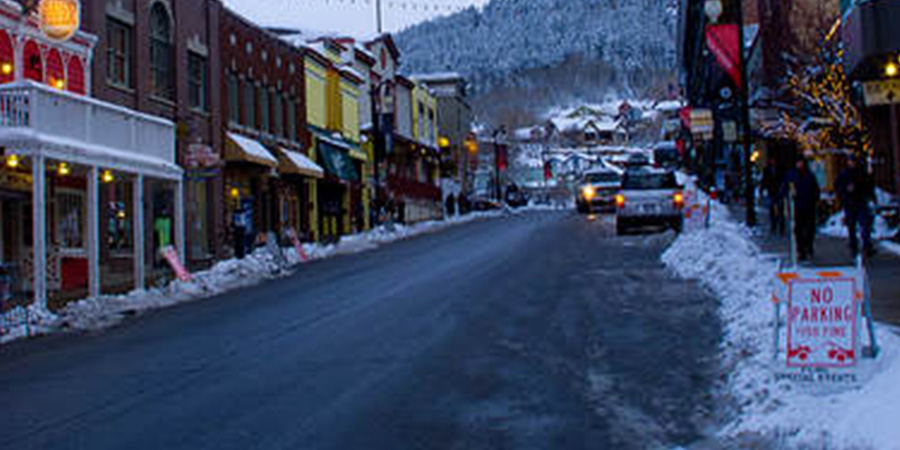 It seemed as if 2015 went by like the blink of an eye. Enter 2016 and here we are again, preparing for a new gauntlet of films set to take the 2016 Sundance Film Festival by storm later this week.
So if you've been hunting movies that would keep you pre-occupied for the next 12 months and is worth every penny (and every bucket of popcorn, then look no further. We've lined up some of the most anticipated films of 2016 of the premiere film fest.
The Intervention
Clea Duvall is finally ready to launch her writing and directorial debut with this film, which begins as a benign couple's retreat until one of the pairs finds out that it was an intervention on their marriage. The score was made by Sara Quin of the duo, Tegan and Sara and the ensemble includes the extremely talented Cobie Smulders, Alia Shawkat, and Ben Schwartz — well picked at that if we might add.
Certain Women
Michelle Williams has always been a magnetic performer on screen. This time around, she returns with her latest collaboration with writer/director, Kelly Reichardt. The story revolves around three women (Williams, Kristen Stewart, and Laura Dern) as they navigate their flawed lives in small town America. It's poised to be one of the finest domestic dramas of the year; one that could stamp Williams-Reichardt as quite the promising pair.
31
If you have a penchant for the dark and the horrifying, then 31 should be included in your personal list this year. Rob Zombie's latest venture follows the story of carnival workers who are desperate to escape a gang of mischievous, murderous clowns. For anyone who's always had nightmares about clowns growing up, consider this as reigniting an old flame.
Manchester by the Sea
Casey Affleck has been quietly coming to his own over the last few years. This time, he's set to play the role of a man returning to his hometown after being unexpectedly made the legal guardian of his dead brother's son. The role was originally offered to Matt Damon, which The Martian actor couldn't commit to. By the looks of it and with Affleck's poignant performance in 2013's Ain't Them Bodies Saints, along with Kyle Chandler and Michelle Williams showcasing their talent, the film is set to receive critical praises.
Joshy
Jeff Baena definitely made considerable amount of tummies ache after debuting with the film Life After Beth. Here we have his sophomore debut, which centers on Joshy who tries to reconnect with his old friends after a failed engagement. With a cast that includes Thomas Middleditch, Adam Pally, Alex Ross Perry, Nick Kroll, Jenny Slate, Aubrey Plaza, and Lauren Graham, this humorous and heartwarming entry could just be this year's dark horse.
Other People
Saturday Night Live, Broad City, The Onion—Chris Kelly has already made a pretty impressive name for himself. He's made it crystal clear that his comedic writing chops is a force to be reckoned with and in his seemingly autobiographical feature debut, Kelly may just knock it right out the park. The story follows a struggling writer who returns to Sacramento to care for his ailing mother. The ensemble cast includes Molly Shannon, Jesse Plemons, Zach Woods, Retta and John Early.
Wiener-Dog
Greta Gerwig is easily one of the most exciting actresses in the independent film scene today. Now that she worked with Palindromes and Happiness maestro, Todd Solondz, we can expect this Solondz's latest film continues to be as countercultural as he has always been. It's a film that checks in on the 1995 Welcome to the Dollhouse's protagonist as a thirty something.
Yoga Hosers
If there is one film that truly speaks to the millennial-dominated world we live in, it's Kevin Smith's latest film, Yoga Hosers. It stars Harley Quinn-Smith and Lily Depp as two millennials who love yoga and can't live without their smartphones. We wouldn't be surprised if the words, "lit", "bae" and "#goals" come up. Expect yet another muddy affair with clever gore jokes from the one and only Tusk extraordinaire.
Michael Jackson's Journey from Motown to Off the Wall
Remember the 2012 documentary for Bad that Spike Lee came up with? That was electrifying. Now consider what he the director can spin off the box office hit. This is where his latest Michael Jackson tribute film takes off. The film promises a strong delivery and story-telling of the music legend's career. Somewhere, Michael Jackson is surely going "oooh!".
How about you? Which movies are you most excited about in the upcoming film fest?