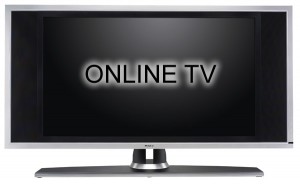 Online streaming has already gained popularity ever since it was introduced a few years back. Through online streaming, people will no longer have to subscribe to pricey cable companies for them to watch their favorite shows.
A lot of channels are actually offering TV streaming and they have a separate website dedicated to that. But most of these channels that offer the said services are mostly news channels and people do not only watch news all day. They also view other shows.
Introducing Aereo
A new company called Aereo is now ready to invade the local TV streaming world. With this feature, a home theatre system in a particular residence will solely be dedicated to high definition movies and films.
Local TV shows will now be available online. This service is set to begin on March 14, 2012 and will be open to all of their subscribers. The subscribers will also be able to have instant access to an online Digital Video Recorder (DVR). This service is initially open to New York City subscribers next month.
Local Cable VS. Aereo
Some people may think that this is just like paying for a cable provider since people will need to subscribe before they will be able to enjoy live streaming of local channels online.
Aereo subscription is a lot cheaper compared to cable providers. At 12 dollars per month, subscribers can enjoy the perks of having an online TV streaming.
This is cheaper and better since people never really watch all the channels that those cable providers offer.
Paying this fee will also give the subscriber 40 hours of storage for the DVR. This is such a great offer since people can record their favorite episodes of different shows for them to watch in the future.
The beauty of this online subscription is the fact that people can watch live streaming on their mobile devices. If your home theater room features a TV with internet connection capabilities, you can easily watch your favorite shows there.
Although the company is still starting the service in New York, they plan on expanding in the future to other cities and states so that more people can enjoy this service.