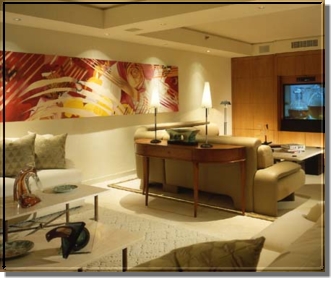 For many movie enthusiasts, having their own cinema at home is a dream. Luckily, setting up and making your own home cinema is actually possible today. There are certainly a lot of appliances that could turn your normal room into a cinema and you will feel as if you are watching a movie from the theater. But making your own theater at home can cost a lot of money. Homeowners should treat this project as an investment and the best way to make sure that all the money will be spent well is through a correct home theater design.
The first thing that you need to do is to determine the budget for this project. Aside from that, you can also have a timeframe. You do not have to buy all appliances at once. They definitely cost a lot of money. You can simply purchase one at a time until you complete your room.
List down all of the appliances and equipment that you want to place inside your home cinema. These can be the television, the DVD player, the speakers, the projector and others. After listing down, go on and canvass the prices of the needed appliances in stores. This way, you can easily compare costs and specifications between brands.
The next step is to measure the room that you will be converting into a home cinema. If the room has windows, determine which side of the room will the TV or the screen be placed. The shelves should be planned out too. Measurement is important because this will help you choose the size of the screen and the number of speakers needed inside the room.
Aside from measurement, take note of the room's orientation. Determine the outlets and other sources of electricity. Check the placement of the windows and determine if any glare will be caused by it. Also take a look at the light sources inside the room. The size of the room will also affect the wiring of the appliances together.
Find out what size of screen or television that is appropriate for the size of your home theater room. You can never sit too close to a large screen because you will not be able to see the whole picture. A smaller TV or screen will be perfect for a smaller sized room. The larger the room will be, the bigger the screen that can be installed.