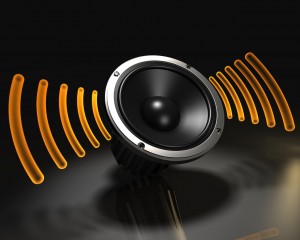 Before deciding to pluck down a bundle on the surround sound system you have been eying for a while, you may need to size it up against what you have in your home first. Your video device, for instance, may have its own speakers that, given the size of your apartment, dorm room or living room, might suffice for the job. You also need to look into its compatibility with your existing devices just so you will not experience technical issues when the time comes for you to set them up. Indeed, there is no question that upgrading your sound system can bring your video gaming, music listening, and movie watching into another, perhaps more enjoyable, dimension. However, this can only be achieved if you integrate it well into your existing setup.
One such way to streamline your whole home audio system is to go wireless. There is no worse scenario that you can create in your home than bringing in a state-of-the-art audio equipment and cluttering your living room with wires snaking around on your floors. If you have small kids who are not restricted from going into your home theater, you are even giving yourself more reason to worry about them tripping or playing with these wires when you are not looking. To minimize accidents or messing around with your room's décor and walls, purchasing the wireless models is a start. If you have done your research, you will know that these systems can be bought with speakers all bundled as one so you need not worry about compatibility of the channels. If you are more confident about your audio technical know-how and would like to save some bucks, you can also opt to just take your pick from among the separate pieces and incorporate them into your existing system yourself. This is ideal if you only want to upgrade your system.
Every wireless bundle should come with a receiver that has a transmitter from which your wireless speakers will get their signals. You will have to position your surround speakers to maximize their access to this transmitter. If you are ultra-finicky about sound quality, you may find that wireless speakers may be slightly inferior to their wired counterparts, and a bit more expensive. Thus, you have to weigh out these factors first before choosing which system will best serve your needs and budget.
Source: http://ezinearticles.com/?Wireless-Home-Theater-System-Guideline&id=3625378