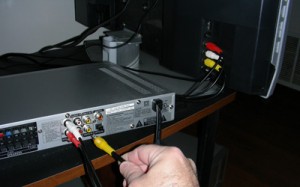 Are you looking for an easy way to install a home theatre? This is something that many people do not believe is possible. Believe it or not, you can have the home theatre of your dreams in no time at all.
The first thing to consider is this: who is going to do most of the work? Are you going to install your home theatre or call in a team of professionals?
As you move forward, make sure you know what type of equipment you are going to add. In addition to the basics, such as a television, speakers, and seating, you have to think about other details such as whether or not you are going to use a universal remote control.
If you do not know the first thing about installing a home theatre you are better off calling a professional and letting them do the work for you.
source: http://kmadrigal11.typepad.com/blog/2010/07/the-easy-way-to-install-a-customized-home-theater.html