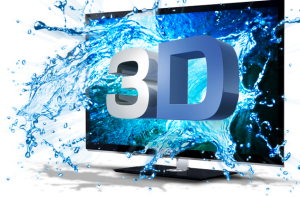 While manufacturers like Panasonic are scrambling to roll out their 3DTVs there are still others like Sharp that are bent on improving the LCD TV. The 3D technology has presently remained iffy for some consumers due to a number of issues like the need for glasses just to watch your show on 3D, the picture quality itself that is still leaving much room for improvement, the steeper price, and the limited movies and TV shows being produced on 3D. However, many manufacturers and consumers alike are still convinced that the 3D is the wave of the future and it will just be in a matter of time for these issues to be ironed out. Proof to this is the persistent and impressive demos that manufacturers are putting out during electronics shows and exhibits.
Because of this 3D-centered focus, the tweaking of the LCD TV to push the picture quality standards beyond what is known today, is an unlikely route that manufacturers would take. However, if you are in the market for a new TV for your home theater system at this time when the 3DTV is not quite there yet, you may want to consider those that employ the Quad Pixel Technology which boasts of the addition of the color Yellow to the usual RGB mix. The move is said to have multiplied the range of colors many times over and this resulted to the sharpening of the picture quality immensely and in effect, will give you more vibrant hues, highlights, and tones. Viewers can expect that yellows and golds will be more distinctly rendered and can notice less eye strain in their viewing experience.
There are still other areas in the HDTV that are begging for changes. The range of screen sizes will greatly help consumers whose living room area or dedicated home theater spaces cannot be said to come in a single cookie-cutter size. Since it is advisable for you to purchase a screen that is proportional to the room's size, then having the assortment of screen sizes to choose from will allow you to find that exact fit. Lastly, HDTV can still push the envelope on its energy-saving features. Those LED back lights that are used in newer models can help reduce your energy usage as compared to those TV sets still using fluorescent lights.
Source: http://www.avguide.com/article/ces-while-others-do-3dtv-sharp-focuses-picture-quality-first