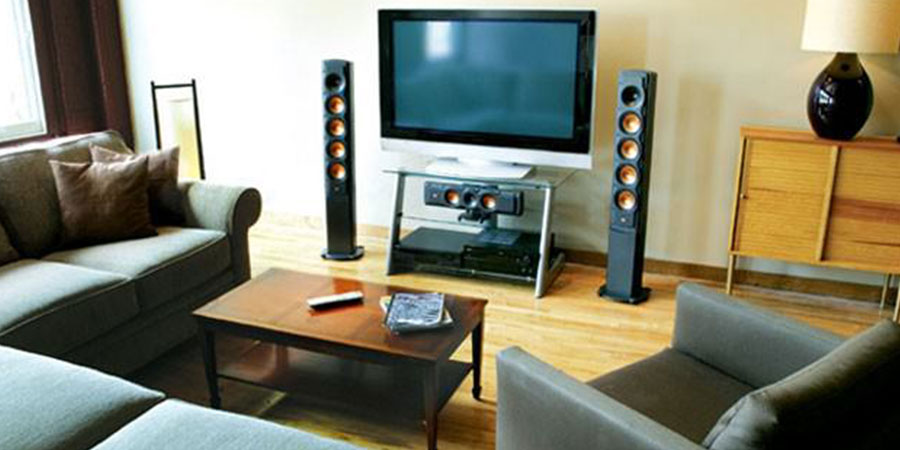 Although there are those who have home theater rooms that are dedicated exclusively for watching movies, most people only have multi-purpose rooms or living rooms where they watch films with their families.
Multipurpose rooms are more practical and they cost lesser too. But people who have multiuse home cinemas should never compromise their speakers because the sound and the music of the motion pictures can greatly influence the movie experience.
Luckily, trends in home speakers today offer smaller sized gadget options with better sound- producing capabilities. These are some of the most popular speakers that can be used in the home:
Soundbars. When soundbars were introduced to the market, they were not immediately welcomed by the public because they offer virtual surround music in a single piece versus the real surround speakers that are composed of 3 or more gadgets. But because television displays became thinner, the sound quality are also becoming less impressive and this helped boost the popularity of soundbars today. The advantage of having a soundbar is that you can get surround music without the hassle of connecting and installing 3 or more speakers around the room. The installation is very convenient and you just have to place it in front of the audience preferably near the television display. Since soundbars are considered the all-in-one speakers, there is no need to get a separate amplifier either. These soundbars have their own built-in amplifiers that match the other components of the speaker.
High-end iPod Docks. Gone are the days when iPod docks had small speakers that were just made for portable usage. Today, there are high end and premium iPod docks that can be used for your sound system. The improvement of these gadgets comes in two ways. First, the internal circuit system has been improved to increase the quality of the music that comes out of the speakers. And second, the appearances of the iPod docks have become very modern with designs that will match any room in your house.
Small Surround Speakers. Most of the speakers today are a lot smaller in size compared to the speakers 5 years ago. This is better for many homes because smaller speakers mean lesser space. Worry not because modern speakers have high quality surround sound capabilities in spite of being small. They may be lacking in size, but they can pack a lot of power in terms of sound.