Projectors Versus  Big Flat Screen TV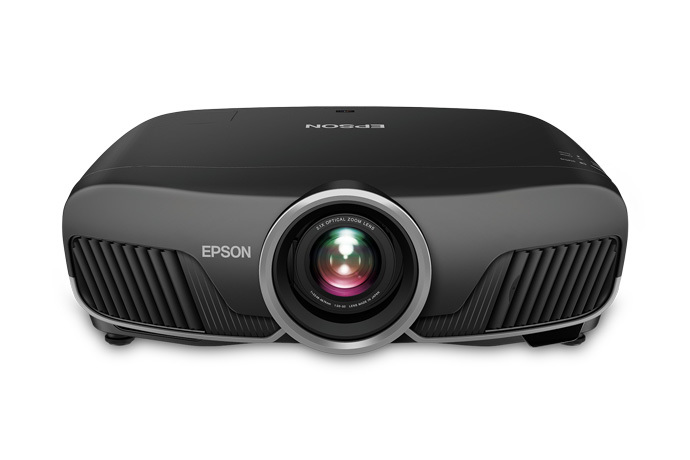 Looking to amp up your home theater without breaking the bank on installing a massive flat-screen TV? You've got to check out the latest home theater projectors. These aren't the clunky projectors from back in the day. We're talking about sleek machines that throw up a picture from 100 to even 200 inches across – way bigger than what most TVs can offer, and at a fraction of the price​​.
But here's the thing: you'll need a good screen. Sure, you could project onto a wall, but investing in a proper screen is the way to go for the best color accuracy and image quality. Walls can mess with the colors and give you a washed-out picture, especially if the lights are on​​.
Now, let's talk options. The Epson Home Cinema LS11000 4K PRO-UHD Laser Projector is like the superhero of projectors. It's got this three-laser light source that pumps out a bright and vibrant picture. Plus, Epson's Pixel Shift technology delivers insane Ultra HD detail. This baby can stand toe-to-toe with the pricier models​​.
And for the gamers out there, the JVC DLA-NZ7 D-ILA Laser 8K Home Theater and Gaming Projector is a dream. It's got minimal lag and supports 8K/60p and 4K/120p signals for ultra-smooth gameplay. Plus, it's ready for future high dynamic range HDR10+ content, making it a solid investment for serious gaming and movie nights​​.
But if you're looking for something that'll make your living room feel like a movie theater, Sony's VPL-XW7000ES 4K HDR Laser Home Theater Projector is where it's at. This powerhouse delivers a picture so clear and bright, you might mistake it for an LED or OLED TV. It's easy to set up and works seamlessly with your home network systems​​.
In short, whether you're a movie buff or a gaming fanatic, there's a projector out there that'll fit your needs perfectly. And the best part? You can get an epic screen size without emptying your wallet. Welcome to the future of home theaters!