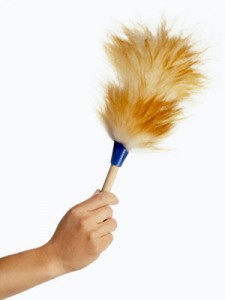 A lot of people have been dreaming to have their own home theater system. There are those who are converting their old TV rooms into a home theater where they can enjoy movies anytime they wish. A typical home theater system consists generally of a projector, a screen and some loud speakers. But today, due to the advancement of technology, a large-screen television, surround-sound speakers and a player will do the trick.
In taking care of your Home Theater System, you need to start from the basics.
What most people tend to neglect when it comes to home theater equipment care is dusting. Dust is one of the enemies of electronic devices. Dusting must be done often to prevent accumulation which may lead to blockage of electrical components like fans and outlets.
The television screen should also be given extra attention. When it is turned on, the screen instantly becomes a magnet to dusts and other tiny particles.
Do not spray any kind of household cleaner directly to the screen. Simply spray an ample amount to a cloth and work your way around the screen in a circular motion.
The use of paper towel is discouraged since its texture might cause minor scratches to the screen.
It is also good to keep food and drinks away from your home theater system.
You can eat while watching a movie but always keep a safe distance to prevent spillage and ants from rummaging through the wires.
Discs and DVDs should also be stored properly in the cases provided by the manufacturers. A DVD disc cleaner can be used to clean the insides of your disc player.
Consumers need to choose quality products before purchasing them. A home theater system might require a little bit of money but quality equipment will surely worth every penny. Worry not because in the long run, you will save a lot when your family needs not to go to a movie house just to see a movie. Your home theater will be more than enough to give them satisfaction as they experience remarkable viewing pleasure.