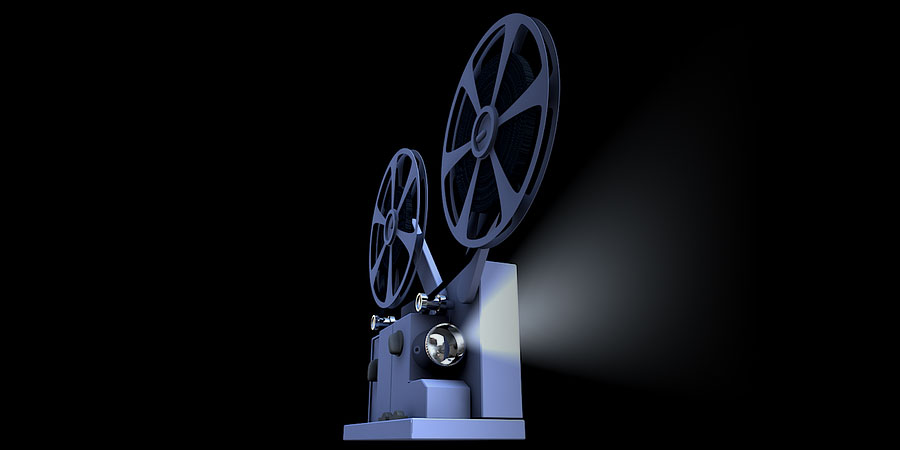 Growing up is difficult. Before we become adults, we undergo adolescence, which is a stage in our lives wherein we clumsily impersonate our role models and pretend that we have our lives together. We stay out too late, hang out with friends, deal with our "firsts" and find ourselves. Thankfully, we have coming-of-age movies that can help guide us to adulthood or help us reminisce the good old times.
These types of movies can give you a better understanding of yourself today. They show us that growing up is about looking around and figuring out what you want and what you don't want, who is worth listening to and who isn't, where you do and don't feel safe. It shows that life is tough, but with the right amount of support and a proper head on your shoulders, you can be tougher.
Here are some of the best coming-of-age movies that you can binge watch in your home theater room with your complete home theater system.
Juno
Juno is the indie film that launched Ellen Page's career, and last year this movie celebrated its 10th anniversary. This comedy film has a pro-choice message and still packs a knock-out punch. The message of this film is just as relevant today as it was years ago.
This movie sees the fast-talking and quirky Juno MacGuff (Page) get pregnant by her friend and lover Paulie Bleeker (Michael Cera) She toys with the possibility of abortion but in the end, she decides to put her baby up for adoption, selecting a couple (Jennifer Garner and Jason Bateman) to raise her child.
Juno sparked a cultural explosion upon its release, resulting in a spike in hamburger-phone sales on eBay and a dedicated line of MacGuff-inspired apparel at a US high-street retailer. Diablo Cody is credited with much of the movie's enduring genius.
Her script sparkles with fresh and hyper-styled dialogue, and it subtly sheds light on the lives of the characters who populate Juno's offbeat universe.
Boyhood
Boyhood is a film that went down in history for its filming technique, and it created a complete picture of childhood. It is about a six-year-old Mason (Ellar Coltrane) who evolved from a playful kid into a thoughtful young man with 12 years unfolding onscreen in time-lapse.
They avoided the infelicities of casting multiple actors with minimal physical resemblance by allowing us to witness Mason's maturation as he changes right before our eyes. His dysfunctional family unit is headed up by his divorced parents (dad Ethan Hawke and mum Patricia Arquette), plus a lot of ill-fitting father figures who went in and out of his life.
This movie exudes a verisimilitude seldom seen in cinema. It is an open-ended, fly-on-the-wall naturalness and is unscripted. From his first day of primary school to his first day of college, Mason transitions in this film in captivating ways.
Blue is the warmest color.
Class expectations and sexuality intertwine in this masterful romance, which scored the Palme d'Or five years ago. After a disappointing heterosexual encounter, student Adele (Adele Exarchopoulos) goes on a passionate relationship with Emma (Lea Seydoux), a blue-haired artist that is free-spirited who invites her lover into Paris' cultural and gay scenes.
It was a controversial flick because of its no-holds-barred depiction of lesbian sex, and this three-hour epic film finds its structure in a series of parallel scenes and dualities that emphasizes the contrasting views of Adele and Emma towards homosexuality.
Blue is the warmest color is a teenager's odyssey of self-discovery that is very deep, as she traverses the boundary of girlhood to womanhood. Shot in unrelenting close-ups, the film endears us towards its main actresses by means of the camera, which searches Exarchopoulos' expressive face, capturing her expressions and darting eyes, her lopsided hairdo and even her running nose.
The Cannes jury flouted protocol by giving this flick its highest honor to the movie's writer-director and lead actresses. This is just fair as there is a lingering impact of the actresses' work.
Easy A
Almost everyone in Hollywood wanted Emma Stone's role as the sharp-tongued and confident teen in Easy A. In her first starring role, the actress introduced the world to her lovable brand of girl-next-door charm, navigating the social politics of high school while being a prey to the toxicity of her slut-shaming classmates.
Olive (Emma Stone) is judged by the Christian do-gooder Marianne (Amanda Bynes) for losing her virginity. Instead of correcting this rumor, Olive leans into her image, stitching a crimson A onto her new "whore couture" wardrobe and pretending to engage in sex acts with numerous unpopular guys.
Given the believability of her performance that earned her a Golden Globe nomination, Stone never attended high school, and she was taught at home from the age of 12. With scintillating wit, quotable dialogue and homage to the cinema of John Hughes, Easy A shows the attitudes towards female sexuality.
The film is hilarious as its comedic highlights include the exchange between Olive's parents (played by Stanley Tucci and Patricia Clarkson) and a sex scene that Stone took to with an enthusiasm that resulted in an asthma attack. Easy A is a memorable film that you will surely enjoy.