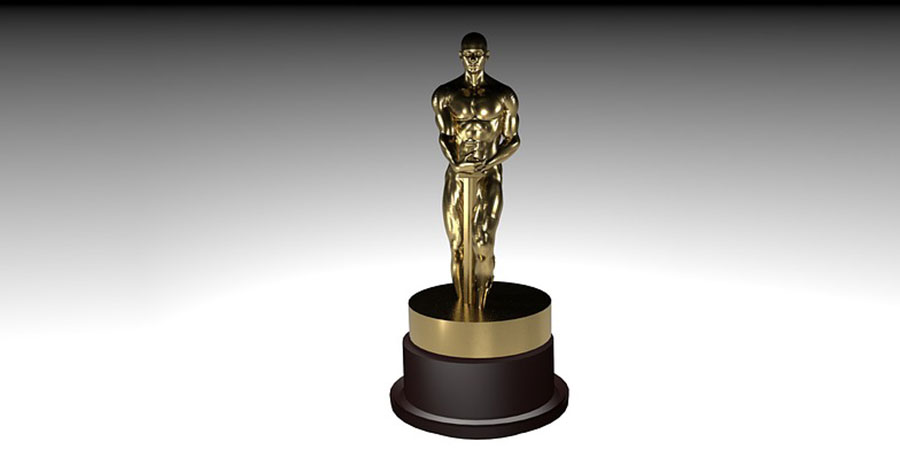 Movie fanatics were all excited to see the 90th Oscars – and it did not disappoint. Many would agree that there were certainly great moments worth remembering. Not to mention that even the stage that was beautifully designed to look like a geode amazed the Oscar-goers all night. Even those in their homes watching in their home theaters surely were able to appreciate how wonderful the stage looked – it could very well pass as the most beautiful geode in the world.
The Free Jet Ski Incentive
Early in the show, Jimmy Kimmel announced that whoever gave the shortest speech will take home a free jet ski, and it was presented like it was in 'The Price is Right' show. It was a fun way of incentivizing the winners to make their speeches quick. In the actual speeches, the free jet ski was referenced quite a number of times eliciting some giggles from the crowd.
Jimmy Kimmel's Monologue
Well, many were amused by Jimmy Kimmel's witty, and sometimes silly remarks. Among others, he took aim at Harvey Weinstein, President Trump and Vice President Mike Pence. And yes, he did make fun of last year's Best Picture mix-up – wherein La La Land was mistakenly awarded, instead of the real winner of the category, Moonlight. Jimmy blurted out many funny lines on some controversial topics. One was on Hollywood's treatment of women. There was this one: "Here's how clueless Hollywood is about women. We made a movie called 'What Women Want' and it starred Mel Gibson." Then there's this: "A film that's up for 13 Oscars is 'The Shape of Water,' written and directed by Guillermo del Toro, a wonderful man… and thanks to Guillermo, we will always remember this year as the year men screwed up so badly, women started dating fish."
Presenters Who Should Be Next Year's Hosts
Considered to be the funniest presenters of the night, Tiffany Haddish and Maya Rudolph walked out with their high heels in their hands, complaining about painful high heels, how much their feet hurt, and about blisters. Rudolf quipped, "girl, my pinkie toe fell off." They were pretty hilarious as they made fun of everyone, including themselves. There was this funny exchange about Oscars being so white for years – and now people may be worried of it being too black after both of them came out on stage. Here was the exchange:
Rudolf: "Don't worry. There are so many more white people to come."
"So many!" Haddish added. "We just came from backstage, and there are tons of them back there."
A large number of tweets mentioned how these two ladies need to be working in a movie together, immediately – many agreed! The audience inside the Dolby Theatre and surely those probably watching in their home theater room were all having a grand time watching these two.
Mexican Directors' Magic Touch
For four times in five years, a Mexican director bagged the Best Director category. Guillermo del Toro won this year's award for 'The Shape of Water' – while in 2015 and 2014, it was Alejandro G. Iñárritu for 'The Revenant' and "Birdman' respectively. In 2013, another Mexican director, Alfonso Cuarón, won the Best Director category for the movie, 'Gravity.' The Mexican directors have been making their presence known, and definitely making their marks in the movie industry.
An NBA Star got an Oscar
Kobe Bryant, the Laker superstar got himself a shiny Oscar for a script he wrote for the movie "Dear Basketball" – which won best animated short film. Bryant in his short speech said: "I don't know if it's possible. As basketball players, we're really supposed to shut up and dribble." While the film's director, Glen Kean, pointed out the story's message: "through passion and perseverance that the impossible is possible."
Frances McDormand's Speech
Frances won the Best Actress award for the movie, 'Three Billboards Outside Ebbing, Missouri.' When she received the trophy, Frances said: "I've got some things to say," – as she urged every female nominee to stand up. She added: "Look around, ladies and gentlemen, because we all have stories to tell and projects we need financed. Don't talk to us about it at parties. Invite us into your office in a couple of days, or you can come to ours, whichever suits you best, and we'll tell you all about them." Then she ended with these two words, "Inclusion Rider," which is probably a reference to something actors put into their contracts that provides for gender and racial diversity in movie sets.
There were a lot more interesting things that happened during this year's Oscars. It wasn't perfect, but definitely much better than last year. It was a fun night that definitely had its noteworthy highlights that made it genuinely entertaining and memorable.