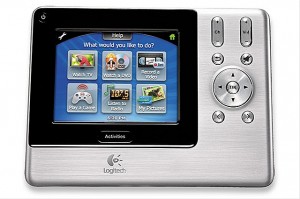 The advantages of having your own home theatre system are numerous but not everyone can have a premiere movie experience in the comforts of their homes. This is due to one common problem that reaches almost every region around the globe; space limitations. Major cities are continually growing but that growth also results to overpopulation. That situation then requires the need to create condominium or residential buildings and apartments. These properties are more often than not made up of small units that do not offer extra spaces that farm houses or mansions have. However, these smaller living areas are considered to be more practical than owning a huge house. The only set-back is that one does not have a lot of extra room to create a large entertainment area.
But residing in a one bedroom unit or in a loft should not stop you from creating an entertainment system of your very own. Today's technological advances developed more compact, versatile and mobile designs for each component of a home theater system. Gone were the days when your TV set has to be a bulky and space-consuming appliance. Instead, opt to get LCD TV or a Plasma TV as both of these gadgets are now designed to be slim additions to any home. Worried about those big speakers? There is no need for that as you can get a modern surround sound system that is made up of speakers that can be mounted on a wall or on a ceiling.
The great attraction that these compact electronic devices offer is that they can maximize whatever space you have in your home. Each piece also no longer needs those messy wires and large entertainment stands as they can be displayed in any corner of a room. Limited spaces are no longer a major problem. This is great news for families who also want to have their own projection system or for those who have the need for a whole home audio set so that they can watch their favorite shows and movies with bigger-than-life quality and definition.
Now, one may think that having all these entertainment equipment around the house would mean that he would need a number of remote control devices to operate each electronic device. The solution is to get a universal remote or to have an all in one remote control which instantly connects the individual remote units of the TV, DVD player, speakers and even the projection machine.
Truly, all these technological advantages have offered us countless options so that anyone can go beyond the space limitations or constraints of their units or homes. Finally, anyone can start investing in a suitable home theatre system of their choice.
Source: http://www.mywebarticle.it/transform-your-small-room-into-excellent-home-theater/