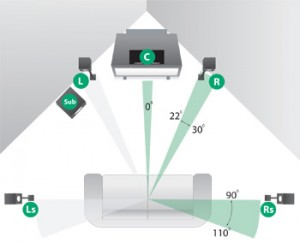 If you are thinking about building a home theater system you should take a step back before diving in. It is important that you visualize the end result, as well as what you need to do in order to get there.
When it comes to setting up a home theatre system you have hundreds of options. Do you know which layout is going to work best for your room? This is the first thing that you have to think about. If you don't know the layout you will never be able to purchase the proper supplies.
How much money do you have in your home theatre budget? It goes without saying that you could spend anywhere from a couple thousand dollars to $100k or more. Having a budget is very important. This way you know what you can and cannot do.
Before you start building your home theatre system, develop a better idea of what you are hoping to accomplish.
source: http://www.customaudiovideoinstallation.com/2386/visualizing-your-home-theater/