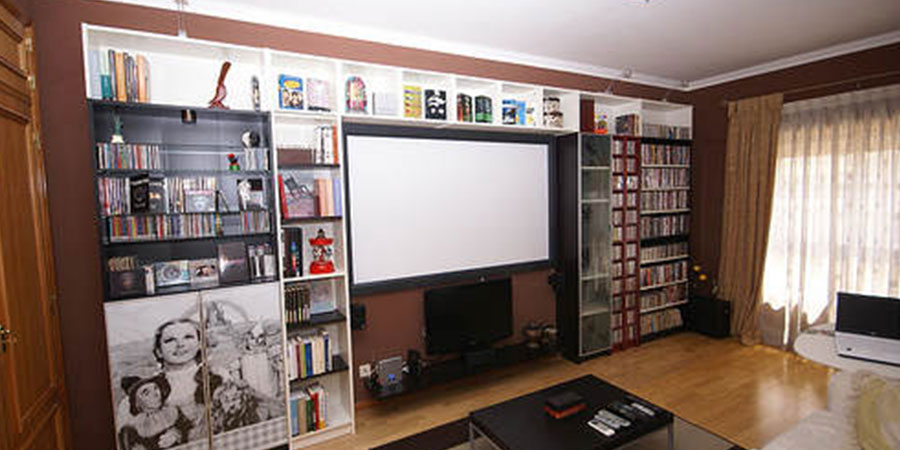 The temperature is getting hotter, beaches and malls are starting to get crowded. What activity do you enjoy most in this type of weather? You surely wanted to get tan under the sun or play with the splash of waves. But some wanted to detach themselves from crowd, so they stay home or hang out with friends in their home theater streaming movies the whole day. It is much preferred activity to relax from hard-working day, and it is less expensive. Because of this, home theater room becomes a good investment for families. Home theater room installation can be simplified and customized. It does not need to be overhead of the budget and the number of family.
Either you work it out with authorized service provider or personally customized it with the help of your family. It can be a good warm-up summer activity together. Start it with determining the size of your room that will allow the equipment like projector to work well. Planning is very important to maximize the resources you have including time, budget, and manpower. Design the appropriate setting of the projector and sound system; it should be perpendicular to the window. Make sure that the wiring system is installed safely and inaccessible by kids. Next thing is to know the best seating arrangement for each of your family members. Finish it with the creative imagination of each member; work it with the painting or lighting of the room. You can paint scenes and set up few lights on the wall. Never rush up to avoid undoing the mistake. Remember,'measure twice then cut once'.
What are we waiting for? Here's a list of most watch and downloaded movies in iTunes store. You can watch it together with family and friends in your home theater room. Don't forget to buy some pop corns, pizza, and some drinks. Viola! This is definitely much better than dealing with lines and annoying crowd.
Most Watch Movies in May
American Sniper
Kingsman
Whiplash
Fifty Shades of Grey
Seventh Son
The SpongeBob Movie
Pitch Perfect
Still Alice
Focus (2015)
Interstellar