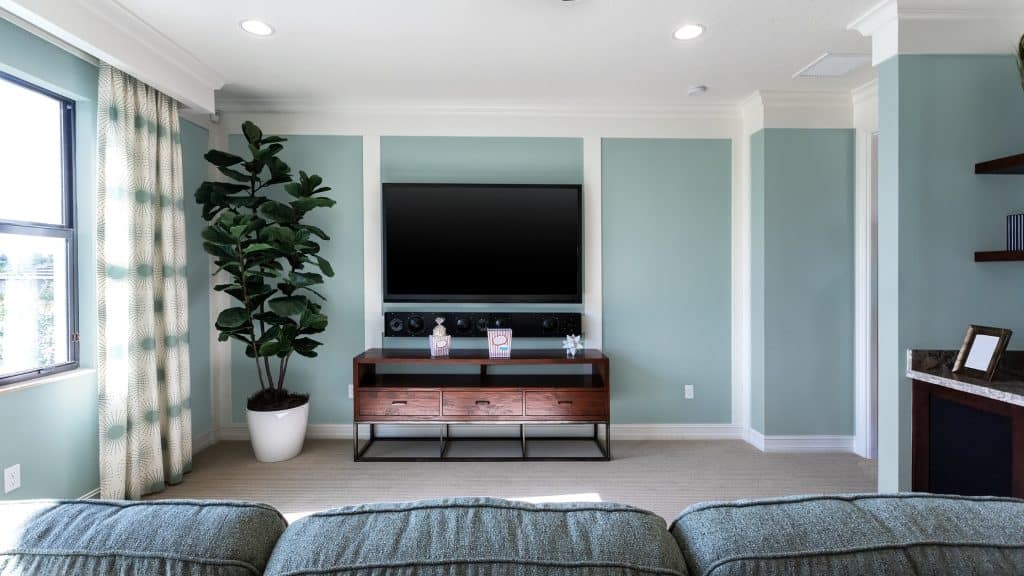 Just like anything in life, the concept of the best depends on the person. You'll find numerous home theater systems across various budgets, room types, and preferences. A good one will undoubtedly suspend your disbelief and allow you to stay fully immersed in your viewing experience. Keep in mind that an amazing TV with a crystal clear display and a killer sound system will give you goosebumps.
In general, home theater shoppers work with their budget and room size. Most research different component combinations before finalizing the home theater system for their home cinema. Remember, you can't have an amazing home cinema without a solid sound system. While the TV is what most people see first and notice, the sound quality will complete your experience. Below are our recommended surround sound systems and speakers that many home theater pros love. The best picks for home theater systems in 2023 are the following: 
The Best Budget System
The Polk React Home Theater Systems leads that pack for those with limited budgets. It comes with the React Soundbar, Wireless Sub, and 5.1 Surround Sound for less than $700. The wireless setup is super simple; even newbies can handle it with aplomb. You just need to scan the QR code behind the sound bar, and Alexa handles the rest. It provides voice control, gives full Alexa implementation, and seamlessly integrates with other home devices. Best of all, the speakers hardly take up any space because they're not much bigger than a gaming console. However, they're super powerful, giving a clear, sound profile without breaking the bank. 
The Smartest Home Theater System
When you have funds to spare, splurge on the SONOS Surround Set with Arc Wireless Dolby Atmos Sound Bar, One Gen 2 Speakers, and Subwoofer. You'll spend over two grand but get a brilliant device with an extremely fantastic, high-quality 3D sound experience. This system uses your existing Wi-Fi system to communicate seamlessly with the other components, making it a dream to stream shows, play music, and play online games. You can also use an Ethernet cable and create a dedicated wireless network to share information. The SONOS is an excellent digital hub for your home, with Alexa integration and Google Assistant.  
The Best System For Small Rooms
Setting up a smaller home theater room can be tricky because of space limitations, but it is not impossible to do. Thanks to SVS Prime Satellite 5.1 Package, you can find a compact system that works well with smaller rooms. SVS has become one of the most reliable and respected brands in the sound industry. You'll love this particular package for smaller rooms because each speaker is compact, containing a 4.5-inch midrange driver and a one-inch tweeter. It may be small but packs a mean punch, giving you robust and dynamic sound. This system will tuck in neatly to any corner. However, it is wired and not wireless, but the affordable price makes up for that. 
Working with reputable brands will give you powerful sound bars with great speakers and receivers. Ensure you set it up properly to get the full sound experience. If you need help, don't hesitate to get in touch with our home theater installation team.