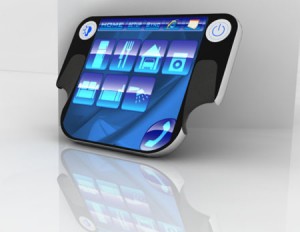 One of the many practical ways to organize your home theatre systems is to purchase a universal remote control. Every device you own, from the DVD player to your surround sound system, will have an accompanying little black remote control in its box. Having a multiple of them piling on your coffee table will not only be confusing to sort through and use; they will clutter your space over time.
1. The Peripherals
Since a universal remote is as much of a functional item as it is a fixture in your living room, its appearance can sometimes play a part on which model you get. Its form must also be a good fit in your hand and its interface be intuitive enough for an average user. A back light feature would be an added bonus when you would rather have dimmed lights while watching a movie. For some users, a long battery life is a must, although you can also opt for the battery-powered ones if your usage is not too heavy.
2. The Features
Lest you get carried away by the mind-boggling features tucked into the universal remote controls these days, there are a few basic ones that you can rely on for your daily use. First, you would want that it can be programmable with a good range of devices. Chances are, a typical home theater would not contain only those big brands and popular models in the market. You would need a universal remote that can accept and find the macros of even the lesser known device models that you may own. The capacity to hold the number of codes is also important since you would not want to miss out on some features that you paid for just because it cannot be put into your universal remote. Lastly, it should also be easy to update and input the code in, no matter what your level of technical know-how would be. There is nothing worse buying the universal remote for the convenience that it promised, only to have it collect dust later because it is too confusing to program.
3. Other Considerations
Price is always a major issue, but spending for a single remote control versus having to use a bunch of different ones may be a good trade-off for many home theater owners. An excellent technical support service will also come handy especially when you run into a bit of trouble.
Source: Home Theater Blog