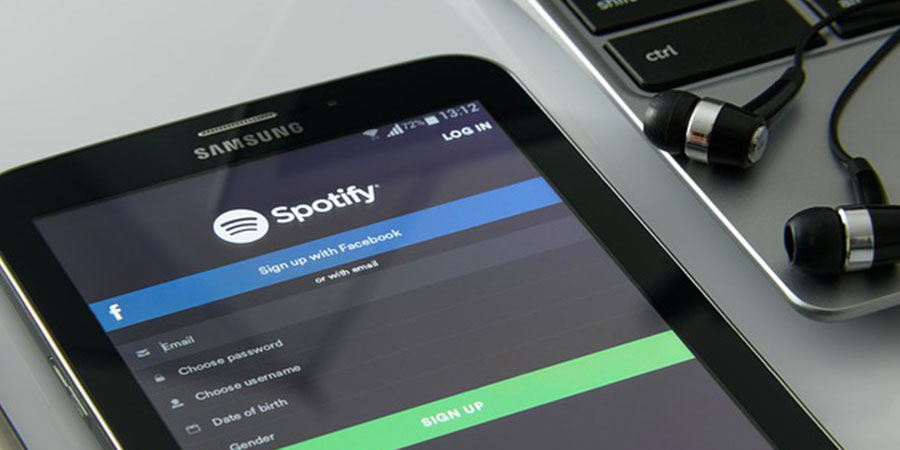 If you are a music lover, you are lucky. You have at the tip of your hands a host of the best music streaming apps that you can download right now. These apps have been enriching the lives of millions of people around the world. You can also join their ranks by just downloading a couple of them and enjoying the music they offer anytime you want. Most of these apps are free. But there's a caveat; be aware that some of them require a monthly subscription to get rid of those pesky ads. Here is our list of some of the best music streaming apps that will enrich your love for music.
Spotify
If you want to share what you're listening with your friends, your best bet is Spotify. You can connect this app with Facebook and the music that you've been listening to will appear in your post. You can also keep your selections privately to yourself if you want. The best thing with Spotify is that you will be able to access entire music libraries of your favorite music artists. You can also listen to certain types of music according to your mood. It is completely free to download. However, if you want to connect it to your smartphone, you need to pay $12.99 per month and there will be no ads interrupting your music.
Google Play Music
If you are lucky, Google Play Music will come installed when you buy a new smartphone. GPM offers a remarkable music catalog. Aside from great music, you will also be able to listen to podcasts such as The Joe Rogan Experience or Nightvale. Google Play Music also allows you to search podcasts by category or charts. You can also search specifically for your favorite podcast. And you can share what you're listening to with your friends on social media right on the podcast page.
Sonos
If you really love listening to good music, you will love Sonos. It is one of the best music streaming apps because it was developed by music lovers for music lovers. With Sonos, you can listen to your favorite music no matter where it comes from. You can source them from internet streaming services, podcasts and even from radios. And you can also add the music on your computer, tablet or smartphone. A plus for Sonos is its system of Hi Fi wireless speakers and audio components. They are designed to maximize every space in your home. In addition, the Sonos app is able to unite all your digital music collection allowing you to have complete control of your music. Sonos offers four types of music streaming services; free, premium, curated and on-demand.
Pandora
Pandora is also one of the best music streaming apps you can download for free because it allows you to plug a song title or a specific music artist and it will create a radio station that will play the same type of music. If you are throwing a dinner party, Pandora can provide you the type of music selection that you want for the event. By using this app, you will be able to create a music catalog according to your taste. You can also create as many stations as you want for different types of music genres. However, the free version comes with ads, but you can eliminate them by paying the subscription fee of $4.99 per month.
Apple Music
Apple Music is another free to download music streaming app. It is actually the first music streaming service that Apple Inc. has released in the market. When you download this app, you will be able to have access to the complete music library of this tech giant. No matter where you are, you will be able to enjoy the music coming from its huge Apple Music Library. This app can be downloaded on any iOS and Android phone. Apart from its huge music playlist, this app will also give you access to a host of radio shows and related entertainment mediums.
SoundCloud
What you will like with SoundCloud is its ability to combine music streaming with social media. You can also browse and search for original and new music artists, or listen to your favorite tunes, new and old. If you log-in to your social media account, you can follow your favorite artists, comment at some point while the song is playing and like certain songs. Music artist are also able to interact with the app. One of its distinct features is that it can find music artists that are not well-known. You can also use the app to search for music that is currently trending.
All the above mentioned apps can be downloaded for free from app stores like Getapk Market, Getapk download links are mentioned on the official site and you can go check it out.