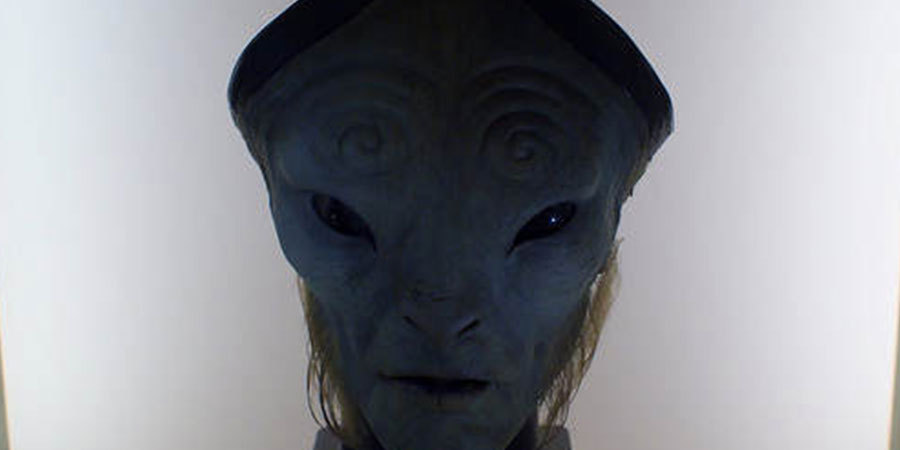 Hollywood is notoriously known for constantly generating horror flicks that creep into us long after the credits roll in. Who could blame them? Horror is one genre that's got its sick, twisted charm of making us want more. However, it's an entirely different story when life imitates art.
We're not talking about serial killers adapting the ways of Jason or Freddie Kreuger. We're talking about horror movies that were cursed. From unexplained appearances of claws on the screen to planes being struck by lighting, we're giving you the lowdown on films that were plagued with curses.
The Conjuring
Coming out of its highly successful sequel, The Conjuring has to be one of modern cinema's most brilliant horror films. The movie is based on a true story, which followed the infamous Warren couple on their no less than glamorous and safe ghostly journeys.
Things didn't begin well with lead actress Vera Farmiga after ending a Skype call with director James Wan and reading the script. The next morning, she found claw marks on her screen. On top of that, she kept on waking up between 3-4am during shooting, which obviously is the Devil's hour. Yikes.
Annabelle
The spinoff to Conjuring wasn't any kinder. In fact, mysterious finger marks were found scored into a window at some point. This drew comparisons to the alleged demon in the film.
Not only that. A lighting fixture slammed into an actor playing a caretaker, almost killing him. This happened as the team were shooting a sequence which sees the characters killed by an evil presence.
The Exorcist
What is possibly the most popular horror movie of all time is quite the cursed one at that. There are tons of spooks going on during and after the film was shot, and we're not taking about mere voices in the dead of night or unexplained sightings.
There were a total of nine deaths in the crew during filming. There was also reportedly a fire that doomed the set. During its premiere screening in Italy, a lightning bolt was reported to have struck a cross. The list doesn't end there. Some of those who watched the film fainted, vomited and even became hysterical.
Poltergeist
Like Exorcist, this is one of the most iconic horror movies in existence. It was also critically acclaimed at that. However, its fame doesn't just stem from its success. It's also widely believed that the movies were cursed following untimely deaths.
From co-stars Heather O'Rourke (who played little girl Carol-Anne) to Dominique Dunne (who played older sister Dana), the circumstances of their death could easily drive chills down anyone's spine. O'Rourke died the day after Superbowl XXII in San Diego — the same city where the game took place while Dunne was murdered by her boyfriend.
The Exorcism of Emily Rose
The 2005 film was a surprising hit. It had all the right elements to the kind of horror film that blends Science and superstition. Just like the rest on this list, The Exorcism of Emily Rose isn't spared from questionable occurrences. In fact, one of those who personally experienced these events is the lead actress herself, Jennifer Carpenter.
She recalls feeling a presence in her hotel room during the shoot. If that's not enough to give you the creeps, her alarm clock would turn on random moments and blast out Pearl Jam's Alive. We can't even imagine how Carpenter got through that!
The Omen
The famous antichrist film continues to send shivers down people's spines ever since it first debuted in 1976. In fact, it seems as if the crew and cast played with more than they bargained for after experiencing hair-raising, not to mention deadly events.
First, it was Gregory Peck and screenwriter David Seltzer's plane that was struck by lighting. Then came producer Harvey Bernhard who was almost struck by lightning in Rome. It didn't end there for Peck. He almost boarded a plane that ended up crashing and killing everyone on board. On top of that, several people linked to the film were involved in a car crash. Plus, special effects director John Richardson and his assistant Liz Moore were also involved with a serious car accident that decapitated Moore. Ironically, one of the most gruesome scenes in the film is also a decapitation.
The Crow
Yet another film that's badly cursed, The Crow's leading star Brandon Lee was accidentally shot and killed after the gun used in the film wasn't made safe.
To add to that, a carpenter was also left with burns when he accidentally hit power lines in a crane. Plus, a lorry caught on fire. Oh and lest we forget, someone slammed a screwdriver into their hand.