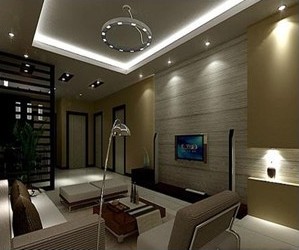 Lighting is always important inside the rooms of the house. It becomes even more essential inside the home cinema room.
The home cinema must have proper lighting not only for illumination but also for setting the mood. Lamps can be used and placed in strategic locations to brighten the room when there are no movies playing.
By the time a movie starts to play, the main lights must be turned off to give way to the bright picture of the screen. Since you would still need a little illumination around the room, mood lights are also required. LED lights will be the perfect addition to your home theater design.
Here are the things that you need to know about LED lighting in your home cinema:
LED lights are great for home cinemas because they can emit a substantial amount of light without using a lot of energy. This type of light technology also emits lesser heat which means you reduce the risk of fires due to overheating bulbs. They are also readily available at affordable prices.
LED lights can be used in cove lighting which will be a great idea for a home cinema room. With cove lighting, the brightness of the room is enough for navigation but it will not interfere with the colors and images from the theater projector. This would be a nice design feature in the room too because the cove lighting can set the mood. You can use different colors of LED lights that you wish.
There are also homeowners that choose LED lights to line the pathways inside the home cinema. In many cases, these houses make use of LED rope lighting because it is more convenient to install. It can shed light to the pathways so that people can walk around the seats inside the room without harming themselves. Even with the lights turned on, people will not be distracted by them.
LED lights may also be installed in the compartment or the cabinet where the appliances are located so you could see the controls clearly. You can add the LED lights during the home theater installation. This has to be specified if you are hiring someone to do the installation. Nowadays, modern remote controls allow homeowners to manipulate the lighting system inside the home cinema including the LED lights. Some people even connect the controls to their iPods for easy access.