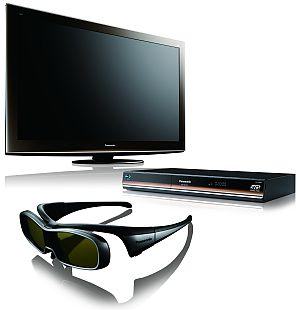 One of the popular trends when it comes to display nowadays is the incorporation of 3D technology into televisions. This type of technology has caught the attention of people who own home cinemas because they also want to get that 3D appeal in the movies that they are watching at home.
Although having a 3D TV is really cool, do you really need one for your home cinema? Aside from that, the common question that people have is "When is the best time to buy a 3D television?".
Before you jump into the bandwagon, here are some of the things that you need to consider when planning to buy a 3D television:
Budget. When it comes to new gadgets for your home cinema, the primary question is always your budget. Do you have spare savings to spend on a new 3D display? Well, if you do have the bucks, ask yourself if the new 3D television will be worth your savings. Unfortunately, 3D televisions will always be more expensive than 2D displays.
Even though the prices of these gadgets have significantly dropped since they were first introduced years ago, they are still a bit pricier than your typical 2D screens. But you have to take note that new 2D HDTVs are getting cheaper while the quality is getting better and better. Newer models of HDTVs are now incorporated with a little 3D technology where images will appear to be popping out of the screen without the need of3D glasses.
On the other hand, having a full 3D set will definitely elevate your viewing experience since the 3D quality of an HDTV 3D capable screen will never be as crisp as that of a 3D television with shutter glasses.
Movies that you like to watch. Aside from the budget, you also need to put into consideration the typical movies that you really want to watch in your own home theater. This is very important because your 3D television will be useless if you are interested in shows or movies that are not available in high quality 3D format.
3D movies are increasing in availability at the moment and more movies are also being converted into 3D capable Blu-ray discs but the number isn't really there yet. If the movies that you want are readily available in 3D format, you can get yourself a 3D television to get maximum satisfaction.