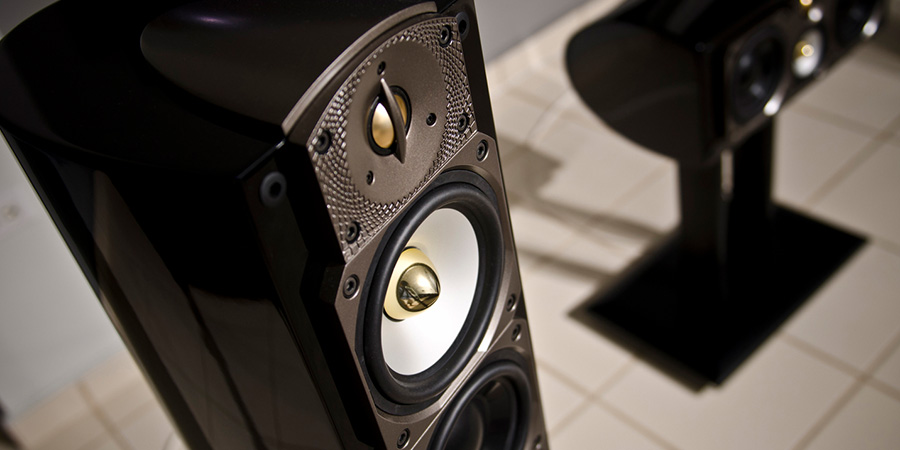 If some individuals are having trouble configuring the sound systems of their home cinemas because of limited amount of space, there are also those who are trying to figure out how they can achieve great acoustics in their large rooms.
Spacious areas can be quite a challenge to install speakers because you need to make sure that every person seated inside the room will be able to hear the sounds and the music well.
If you are just learning about speaker installation and acoustics, then this will really be a very interesting post for you.
These are some of the best tips that you can make use of to have superb sound quality in the room where ceilings are high and walls are wide:
The primary secret in achieving great acoustics in a large room is the alteration in the traditional number of speakers and the specific placement of these devices as well. If you place the speakers randomly around the room, you will not be able to get a true surround sound feature.
In a traditional home cinema where the size of the room is just appropriate to what the typical sound system can serve, there will be two main speakers that are placed right next to the TV display facing the audience. When the room is large, there is a wider space where the audience is spread. If you still place the front speakers proximal to the screen, only those in front will be able to hear the sound well and those on the sides will not have the same viewing experience. To compensate to the width of the room, the front speakers can be placed a few feet away from the display but still facing the audience.
To know the specific distance where you need to put the front speakers, you can ask experienced technicians to use special calibration tools to check the room's acoustic reproduction.
Since the ceiling is high, you must use this as an advantage to heighten the sound and music played during a movie. The best thing that you can do is to mount as least 8 to 12 speakers on the ceiling and they should be able to blanket music around the viewing area of the home theater rooms.
To control all of these audio devices in the room, it will be smart to get a programmed remote control that can cue and activate the speakers as necessary.