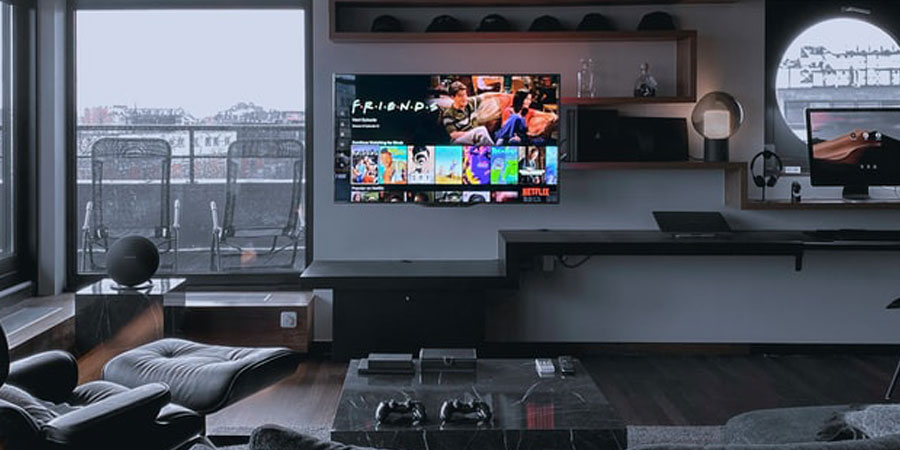 Visualize a serene atmosphere resembling a cinema with a fantastic sound system, great lighting, HD monitors, and projectors in your home. This perfect setup is the ultimate goal of home theater design. After all, who doesn't want to bring a cinematic-like experience to the home?
To create such an ambiance, it is necessary to choose the right equipment and pick out the right decor and color for styling. One slip-up on a minute detail, such as how cable wires are placed, can entirely throw off your design mojo. Here is a list of common design mistakes and how you can overcome them.
Poor Seating Choice and Arrangement
One major aspect of any movie house is the seating. If you are working on your home theater, it is important to first figure out who it is for and its primary purpose. If you plan on using it as a family bonding room where you can watch your favorite sagas, a couch where everyone can gather around a shared bucket of popcorn is ideal. Say you want to use it primarily for entertaining friends, then it is more befitting to choose recliners. The type of theater seating used will determine the seating arrangement and the flow of people in your theater.
Improper Speaker Set Up
Many Blu-ray DVDs are often oriented for the 7.1.2 Dolby Atmos Surround Sound to provide the full cinema-like experience. This layout would require a specific number of speakers depending on your room size. Often, it is a set of 9 speakers, which includes: a center speaker, two in front, two in the back, two in the ceiling or upturned speakers. Many people find it difficult to house that many speakers without sacrificing aesthetics due to all the wires. As a result, some opt to hide speakers behind furniture or only install a part of the system, ending with muffled or distorted sound. A solution is to install your speaker in the ceilings and walls to hide the cluttered wires.
Inappropriate Screen Distance
The worst place to ever be in the cinema is in the front row. It is a recipe for a stiff neck and sore eyes. This is also the case for home movie theaters. The reason for this room is to wind down and relax, which will be hard to do when you're seated uncomfortably and too close to the screen. Make sure you measure the size of your room and pick a screen that will fit in well. Also, make sure that the room is long enough for your desired screen. The bigger your screen, the further back you need to be seated for comfy viewing.
Wrongful Screen Mounting and Placement
Another grave mistake is poor placement of the screen or smart TV. You must put seating in place first before mounting the screen so that you can identify the viewer's eye level. You want to place the screen perfectly in the center of the wall and for it not to be too high or too low.
Washed Out Images
The saddest thing for any movie experience is suffering from washed-out images. To combat this, choose proper ambient lighting as well as the right projector. If your projector is not powerful enough, the images won't look vibrant. In addition, blackout shades are also helpful in lessening light deflection.
Keep in mind; home theater design is a big deal because it affects your much-needed R&R. If you really want to get it right, don't hesitate to call a pro.