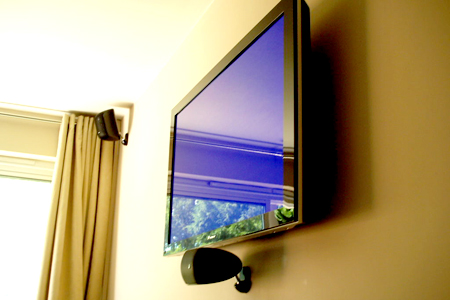 Setting up a home cinema is quite complicated. Home theater installation does not only include connecting the TV and the speakers together but it also begins in the process of choosing the right components of the home entertainment system and making sure that every appliance is compatible with the rest.
One of the most important components of the entertainment system is definitely the display. Many homeowners gear toward purchasing a flat panel HDTV not only because it is aesthetically very appealing but it is also one of the most appropriate types of monitor to be used in a home setting.
There are different things that you need to consider when buying and picking the screen for your home cinema. Here are some tips when you visit your favorite home appliance store in search for an HDTV.
3D Capabilities. With the introduction of 3D technology, more movie outfits have already included 3D animations in their flicks. Some people may want to have a 3D capable television to get a more personal and realistic viewing enjoyment while others would just simply want to stick with the 2D display. Anyway, more flat panel HDTVs available today are 3D capable.
You just need to choose the best type of technology and check the quality of the images in both 2D and 3D. The glasses that you use to view these 3D movies should also make you feel comfortable. Do not forget that a regular movie can last for more than an hour.
LCD TV or Plasma TV. Another very important choice that you have to make is whether you want to have an LCD or a Plasma TV. These are two different types of display technologies and each can offer separate benefits and advantages over the other.
Both types will last for years if maintained well. The color output and the vibrancy of the images should always be considered when choosing between the two. You will need to see moving images from each of the types to determine which one you prefer.
Choosing a store where to buy your HDTV will also be important. You might want to select a store that has subdued lighting. This will actually give you the same feel of watching a scene in your own home theater room. Watch different scenes from motion pictures for a while and make sure that you sit at a distance similar to that of your home cinema seats to the display in your house.