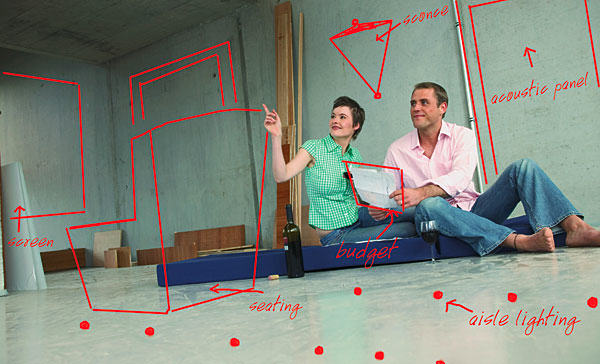 Budgeting is always an important step in any project that needs to be done at home. A lot of people have always dreamt of having their own home cinemas so they could watch high definition movies with great sounds without leaving their houses.
Although setting up a home cinema and following an elaborate home theater design can be expensive, there are certainly ways on how you can minimize the costs and increase your savings.
Base your home cinema to your available budget. When choosing gadgets and appliances for your home cinema, it is imperative to base it on your budget at hand. To do so, you need to pick out the most essential components of the home cinema such as the display, the player, and the sound system. You can always expand and add more useful gadgets in the future if you have already saved for those additional components. You can really be tempted to go overboard with the planning but eventually you will still have to stick to your budget and just purchase the important components first.
Try to reuse gadgets for the mean time. While you are still saving up for a more extravagant home cinema, you can always reuse and recycle the gadgets and equipment that you already have like a sound system or a TV. If you have already purchased an HDTV, you can easily incorporate this into your home cinema. Also, many people may already have a DVD player or a Blu-ray disc player. Stereos and speakers can be wired together to form a sound system that will be capable of high quality surround sound. You can even use old yet comfortable furniture pieces and place them in the home cinema room so you won't have to buy new seats.
Do not always follow the newest trends. Although many electronic companies offer new TV displays and sound systems yearly, you still need to base your purchase of electronics according to the preferences and features that you like. If you do not care about having the latest TV model in your home cinema, you can buy second to the latest model or you can even buy refurbished products to save a lot of money.
Look out for the accessories. Additional charges can be incurred when you buy these gadgets and electronics because you will still need cables, wires, and other accessories. But when the sales agent is persuading you about getting their best deals and offers, do not buy the accessory unless you need it to connect the gadgets to one another.