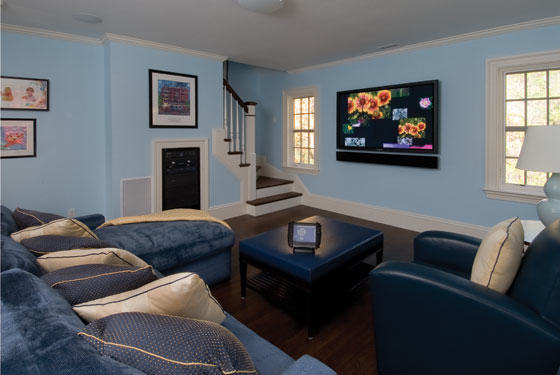 With the increasing number of movies and shows that are available through the internet, many homeowners are already looking for ways on how their own home theatre system will be capable of streaming these online movies into their home cinemas.
The good thing about having a system capable of streaming is that you do not have to wait for the release dates of new movies and music which can take weeks or months. But, can you just connect your home entertainment system to the internet right away?
Here are the things that you need to know:
Necessary Hardware for Wiring. Connecting to the internet and being able to live stream numerous movies and music from the World Wide Web would need specific gadgets and hardware that are capable of connectivity.
The first thing that you need to check is whether your TV display has the connectivity that you are looking for. Modern display models and TVs already have Ethernet ports or LAN ports where you will connect the display to the internet router.
If you do not have this port in your television, do not panic. There will be other components that have ports which will allow you to connect your TV to the internet source. 3rd party gadgets that could be used are game consoles such as Play Station, Nintendo Wii, or even the Xbox. There are also add-on adapters that have ports where you will be able to plug in the Ethernet port without a hitch.
Going Wireless. If you do not want any wires showing in your home entertainment system or you just couldn't handle any more work to be done with the wiring, you can easily choose the wireless connection system instead.
Many people say that a wired connection to the internet can have better connectivity compared to the wireless connection but if you choose the right gadgets and you have a good internet router, the internet connection will still be strong. The first component that you will need is the router.
The router will allow you to have Wi-Fi in your house. If the wireless internet connection is now ready, you will then need to have a wireless internet port to be connected to your home theater TV display. This may be in a form of a USB port or a little plug-in. if the port is connected properly, it will automatically search for a Wi-Fi signal and your TV will be wired to the internet for streaming.