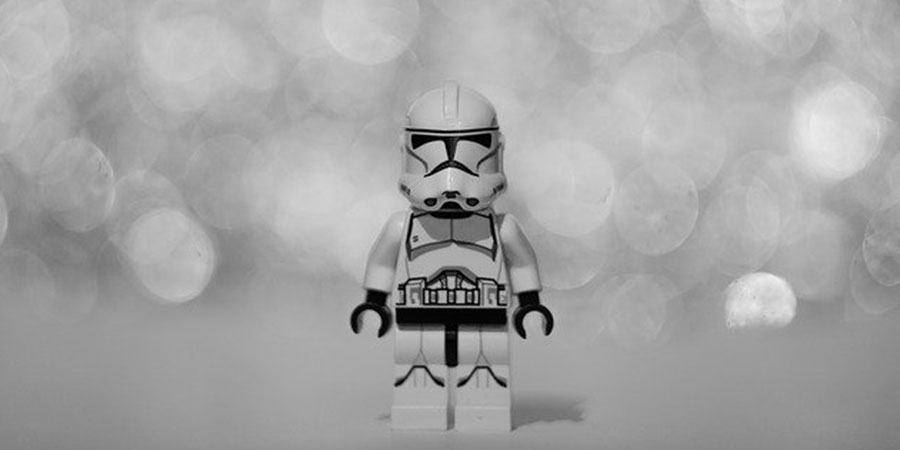 Watching movies in your home theater is a great family bonding activity to do with your kids, no matter what age they are. With a broad range of films in various genres to choose from, it is tough to pick a flick that will be a hit with the whole family. Everyone has varying tastes, including you.
The last thing you want in your family movie night is to bicker about what movie to play. With this top ten list, quarrel no more because they are the world's greatest hits that will tickle the fancy and excite just about anyone. Now, the only thing you will have to do is switch on your T.V. and prep that surround sound. Get your family bonding rolling with some popcorn, and you are good to go. Scroll down below to see the top ten wholesome movies to see with your kids.
E.T.
Released in 1982
Rated: P.G. Recommended for ages seven years old and above
One of the pioneers in the science fiction genre, E.T., is a great movie to watch with your family. Your kids may even be familiar with this because the new E.T. version was recently released in 2019. E.T. is a remarkable film to watch with kids because it underscores the value of friendship. For the oldies, this will help you reminisce about your childhood. The classic Reese's Pieces made a debut in this film. Its most memorable line, "E.T. phone home," still makes everyone pop out a wistful smile for their favorite extraterrestrial.
Princess Bride
Released in 1987
Rated: P.G. recommended for ages eight and up
"As you wish!" This beautiful line will take a whole new level of meaning after watching this classic story with your children. This is the ultimate story that everyone will love because it combines everything from comedy, romance, adventure, and fantasy. Follow this fairy-tale-like adventure about a beautiful girl and her one true love set in the mythical kingdom of Florin.
The Greatest Showman
Released in 2017
Rated: P.G. Recommended for ten years old and above
A heart-rending musical that talks about the importance of a person's unique qualities, this movie will touch everyone in your family. It centers on the life of PT Barnum, who teaches everyone in the circus where he works, as well as their audience, that differences must be embraced and celebrated. Your younger kids may even want to join the circus after watching this flick. You may also end up singing the song cover, "The Greatest Showman," along with its other fun ditties long after the movie is over.
It's a Wonderful Life
Released in 1946
Rated: Not rated but recommended for nine years old and above
This is a holiday classic that everyone watches year after year. Both you and your spouse will appreciate this traditional family movie. Your kids will also love this poignant tale of a once-hopeless man who was down on his luck. He learns to understand his life with the help of a guardian angel. This iconic saying was immortalized in this movie: "Every time a bell rings, an angel gets his wings!"
Star Wars
Released in 1977 to the present
Rated: P.G. recommended for ages seven years old and above
Your family movie marathon will not be complete without the Star Wars series. With its several volumes, this epic story will keep you, and your young Jedis occupied for quite a long time. Go back to the movie's roots and watch the very first release called A New Hope. Watch as your kids get enamored with light sabers and spaceships. Remember, the Phantom Menace Episode I is not the first Star Wars movie. Please make sure you get it right!
The Sound of Music
Released in 1965
Rated: G for general audiences
No family list will ever be complete without this touching musical that speaks about the importance of family. Your young kids will learn how to sing Do-Re-Mi. The rest will enjoy the beautiful music that sounds wonderful to the ears but touches straight to the heart. This movie is enthralling because it combines romance, adventure, war, and family all in one.
A League of Their Own
Released in 1992
Rated: P.G. recommended for ages eight years old and above
If your children are into sports, they will love this fantastic movie that tells the real-life story of the All-American Female Professional Baseball League in the 1940s. Yes, there was a time that girls dominated Major League Baseball. Show your young boys and girls that anyone can do what they set their hearts out on. Tom Hanks plays a stellar performance as the grumpy coach.
Home Alone
Released in 1990
Rated: P.G. recommended for ages eight and up
Although this starts with a little bit of family squabbling, in the end, this movie emphasizes the importance of family. This is a Christmas movie that's great to watch at any time. It will inspire your kids to be brave because they will see that being home alone isn't all that bad. This fun comedy follows the movement of a smart 8-year old who was left alone during the holidays. Left with no choice, this young one takes it upon himself to defend his family home from a pair of annoying burglars. What ensues is a hilarious and crazy series of events that will leave you and your family laughing in stitches.
Annie
Released in 1982
Rated: G for general audiences
Everyone loves a heartwarming story, and Annie sure fits the bill. It centers on Annie, an orphan in search of her parents. She is longing to feel the unconditional love of a family once again. Her life in the orphanage is bleak. She was taken in by a billionaire, and this changes her life. This musical may have a serious theme, but it is delivered in a fun way through beautiful singing. For an old film, Annie has excellent production values.
The Karate Kid
Released in 1984
Rated: P.G. recommended for ages nine years old and above
There have been several Karate Kid movies released over time, but nothing can beat the original film released in the 1980s. This is a great movie to watch with kids because it tackles the concept of bullying and how bullies must be handled. It also teaches how you should harness your talents to bring out your best self, along with how essential it is to work hard to reach your dreams.
Final Word
Sit back, relax, and enjoy these top ten wholesome movies with your family. Your workday gets busy, so it is crucial to unwind and de-stress when you find the time. And, honestly, there is no better way to get this done than to spend it with your loved ones. Quality time with your kids is critical to their development.
It may seem just like a simple act of watching a movie together, but making this a family tradition every Friday night is a great memory that your children will look back on with a smile when they become older. They may not recall the specific details of all the movies you watched together, but what they will remember is that you spent your time with them. And those are priceless memories!