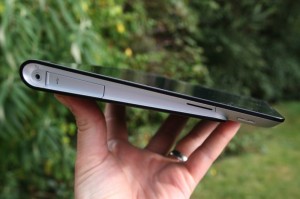 One of the features of new houses today is the convenience in terms of connections among appliances and gadgets around the home. With the help of a unified control system, the homeowner will now be able to access and control different appliances from any point in the house.
Unfortunately, wiring and connecting your home appliances into a single control system can be pricey. But even if you are in a budget, there are ways on how you can achieve this into your living space and one of which is to focus this project on a single room instead of the entire house.
Many experts have been asked regarding this and their explanation is that turning a single room into a smart room will be more practical and realistic for many. The most common rooms that homeowners convert into a smart room are the family rooms.
Family rooms are multipurpose spaces which can function as a living room, a gaming room and a home theater room all at once.
Here are some guidelines that homeowners can ponder on when deciding to convert a room into a smart room:
The best way to approach this project is to contact a home control solutions company. Experts can aid you on how to go about with the conversion. Wiring and electronics can be very complicated and you really do not want to destroy any of your electronic equipment due to faulty connections. Find trusted and experienced professionals to do the planning and execution.
By focusing on a single room, you definitely can save money and achieve a universal control system for that specific space which includes the electronics (TV, sound system, DVD players, etc.), the lights, the thermostat, and even the window shades. All of these can be controlled using a single remote.
The most important component of this conversion is definitely the universal remote control. This universal control gadget will let you control different components of the room. Basic remotes can be offered in very affordable prices but their connectivity can be limited. More sophisticated models should be used if you are planning to include other components aside from the video and the audio systems.
Another important gadget is the home control processor. This piece of equipment should be included in your audio/video cabinet and this will enable you to connect lights, thermostat and windows shades into the control system.
There are different types and models of universal controls in the market. It will be your responsibility to choose which remote can give the best connectivity options for your smart room.