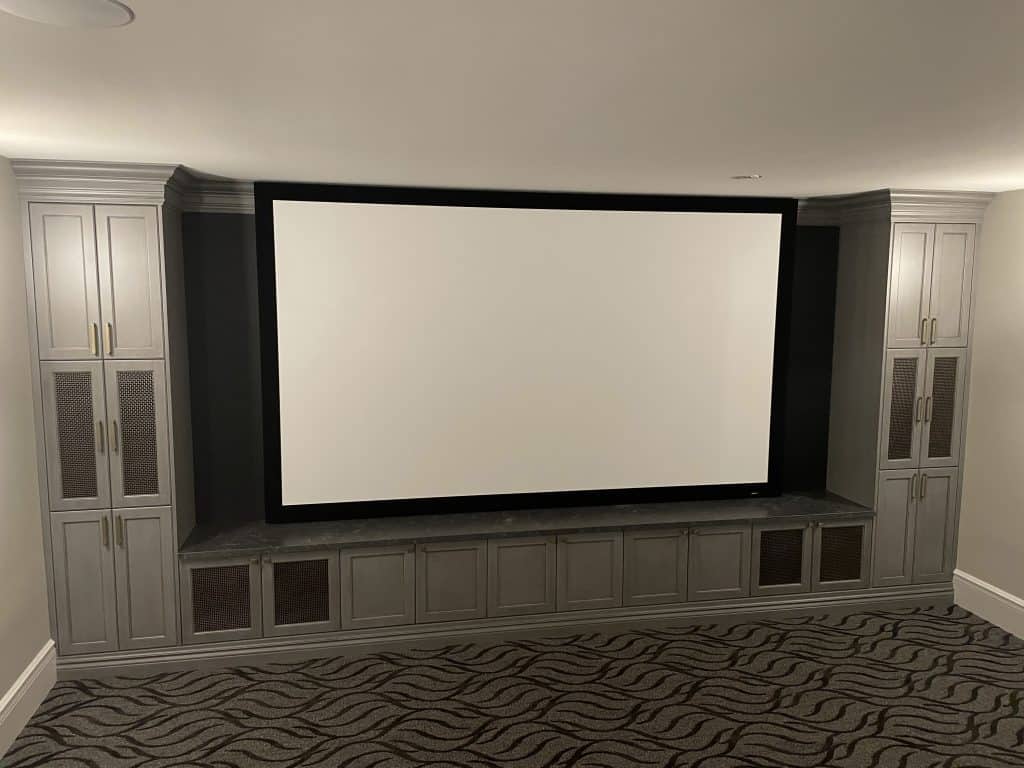 If you're thinking what is the best brand home theater system, you're not going to get a single answer. That depends on you! After all, there are many different sound system configurations, room types, budget considerations, brands, and even personal preferences. Thus, there are many different ways to get a killer home theater setup that suspends your disbelief and immerses you in what you're watching. 
But here's the thing, no matter what screen or projector you have, the sound makes a big difference in your viewing experience. Thus, if you truly want a gratifying experience in your own home cinema, splurging on a good home speaker system is key. Below, you'll find some of the best home theater systems to suit your needs and preferences. Let's get started!
Best Smart Home Theater System
If you want a smart home theater system, Sonos Surround Set is the key. Make sure you get one with Arc Wireless Dolby Atmos Bar, One Gen 2 Speakers, and a subwoofer. All of these elements combined make for fantastic sound quality. Furthermore, this brand has made a big splash when it comes to wireless connection and streaming. They're considered one of the pioneers in this field so you can't go wrong. You can get this simplified setup that relies on your existing wi-fi system with voice control. Comes with excellent Google Assistant and Alexa integration so you can stream shows, listen to music, or do what you want with ease. 
Great System for Tiny Rooms
If you've got a small room, one of the things you have to contend with is the little space to work with. With a smaller space, you also have to think about the potential of an echo as there's little room for the sound to traverse. Fortunately, you can count on the SVS Prime Satellite 5.1 Package. SVS has become one of the respectable brands in the past couple of years so you can expect decent quality. This particular package is very compact, so fitting it into a smaller room and tucking it in will not be a problem. Despite the smaller size, you'll get robust sound quality. A lot of happy users also love using this set for their gaming systems, precisely because of its size. It can fit into a smaller bedroom with ease.
Most Budget-Friendly System
If you're looking for a home theater system that won't break the bank, the Polk Audio React system with soundbar, wireless surround speakers, and a wireless subwoofer is the answer. Don't make the mistake of believing that its affordable price compromises its sound quality. This 5.1 surround sound system comes with a simple wireless setup and a slim profile that can readily fit into any room size. On top of that, it proffers complete voice control and easy integration for your many devices. It's also easy to set up with Alexa, just scan the QR code on the back of the soundbar and follow the instructions. Easy as pie!
Best 7.1 Surround Sound System
If you're willing to splurge and want the absolute best, then a 7.1 surround sound set like the Klipsch RP-6000F with Denon AVR-X4700H is the answer. This brand makes one of the best surround home theater packages in the market. This one is called a 7.1.2 system with massive floor standing speakers. Hence, with its thousands of dollars in price, you can expect sumptuous sound quality. Many audiophiles say this system is worth every single penny.