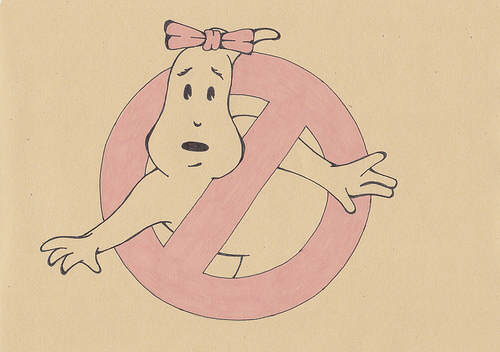 For many Hollywood studios, films released between May and August can either maker or break them. We've seen it throughout the years: Films released during the summer have the highest potential to become lifetime blockbusters. That's why it comes as no surprise for this season to be the most anticipated time for film.
Thanks to Captain America: Civil War, we're off to a pretty good start. Now there's only one thing left to do: Be in the know of the hottest upcoming summer films this year. So without further ado, here are even more summer film releases of 2016 you should be excited about.
Weiner (May 20)
Anthony Weiner, the former congressman and New York mayoral candidate has become a name that resounds for all the wrong reasons. His insane sexting scandal practically put the controversial politician on the map. As an official Sundance select this year, you know you're in for a jaw-dropping treat with Weiner.
X-Men: Apocalypse (May 27)
Have we reached maximum superhero adaptation tolerance? Never. In fact, we will never get tired of comic book adaptations, and for a good reason. It's been quite promising so far and to have Apocalypse just around the corner, we're pretty sure we'll be begging for more. With an impressive cast list—Jennifer Lawrence, Michael Fassbender, James McAvoy and Oscar Isaac — paired with stunning a visual feast, no doubt this will already be one of this year's top grossing movies.
Alice Through the Looking Glass (May 27)
Tim Burton is back and he is back with a vengeance. The sequel to Alice in Wonderland promises a visual stunner paired with a very powerful, dark and simultaneously whacky storyline. We're already betting on this film to surpass its predecessor. In fact, this has to be Disney's most anticipated big-buck earner this year.
The Neon Demon (June; date TBD)
Ahead of its imminent premiere in this year's Cannes, cult filmmaker Nicolas Winding Refn is set to once again, stun the audience with his bold storytelling and breathtaking visuals. He's already got us hooked and drawn thanks to Drive and Only God Forgives. To have The Neon Demon just around the corner is already making us go crazy for another mind-boggling journey.
Finding Dory (June 17)
We have to admit: We are never too old for heartfelt, magnetic animation. Case in point: Finding Dory. Pixar is arguably the finest, shiniest name in the industry so you could only imagine our anticipation to this Nemo spinoff. We can all agree that Dory did steal the show so she deserves every bit of this film being made about her. With a stellar cast including Ellen DeGeneres, Diane Keaton and Eugene Levy, you know you're in for an endless streak of heartwarming humor.
Central Intelligence (June 17)
Dwayne "The Rock" Johnson has been stamping his name all over Hollywood for quite some time now. He is undoubtedly one of the fastest rising stars of his time. Pair him up with equally promising and hilarious, Kevin Hart and you're surely setting yourself up for an exciting buddy comedy hit this summer.
Independence Day: Resurgence (June 24)
For this film to be ranked #2 on Fandango's survey says a lot. Let's face it: We all miss that scene of the iconic UFO hovering above the White House. So we have to admit, we're pretty darn excited about this sequel. Sure, Will Smith's absence is a big blow but by the way the trailer looked, we're betting it still be one film worth watching.
Ghostbusters (July 15)
This one's been getting a lot of buzz for quite some time now. It's brave, all-female take on the legendary hit has only garnered an even larger fan base all itching to see the latest take on the 1984 cult classic. The trailer has been viewed close to 30 million times now. So we're pretty certain people will line up for this.
Jason Bourne (July 29)
We can all agree with website, New Republic saying that "The failure of 2012's The Bourne Legacy was less about the presence of Jeremy Renner or the lack of Matt Damon than it was due to the absence of Greengrass." Well, he's back now and thirsty for justice. Matt Damon is set to star with revered old-timer Tommy Lee Jones and newly minted Oscar winner Alicia Vikander.
Suicide Squad (August 20)
The longer we wait for this film to be released, the more our anticipation builds up. One trailer after another, we could only hope for August 20 to come sooner. With a whole film centered at bad guys being good (and with no less than an all-star cast to boot), perhaps we can finally move on from the disaster that was Batman VS Superman. Maybe, just maybe, this will be the film that will help build the crumbling world DC Universe has put itself in, movie-wise.