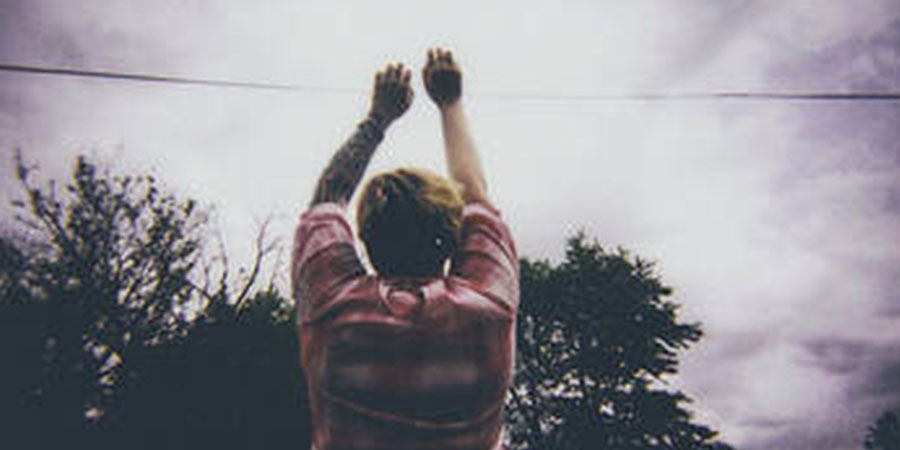 Last year's indie slate left us with the highest of standards — thanks to the likes of Tangerine, Cartel Land, The Wolfpack and Meru. Thankfully, this year is off to a stellar start with more than enough intriguing indie films to satiate our thirst.
Sure we're not even pass the second quarter this year. However, we've already witnessed noteworthy indie movies of 2016. So if you want to beef up your independent film know-how, then look no further.
Here are the best indie films of 2016 so far.
The Witch
To say The Witch is the bleakest brain-picking film to come out this year so far is an understatement. It doesn't only manage to flawlessly showcase our penchant for zombies, vampires and the undead like a breath of fresh air. It has also left us with a visually-compelling film that continues to haunt us to this day. It's nothing close to what you expect a supernatural horror film to be. In fact, it's everything you wouldn't have imagined in your wildest dreams.
Green Room
Three words: Punk rock, neo-Nazis and Patrick Stewart. If that's not enough to make you go watch this brilliant spectacle, then we don't know what will. It's a viciously nasty work that is literally making people sick in the movie house. In fact, even Mr. Stewart himself stopped after reading 30 pages of the script just to check if all his windows and doors are locked.
Christine
Unsettling isn't enough to describe the moment news anchor Christine Chubbuck shot herself on live TV back in 1974. Countless have dug far and wide to find the original footage to no avail. If you are one of those and want the next best thing, Christine is your best bet. Rebecca Hall is mesmerizing in her portrayal of Chubbuck, enough to make us feel as if we were the audience during that grimy day in sunny Florida.
Birth of a Nation
12 Years a Slave was the last most important portrayal of the black slavery period piece of our time — until Birth of a Nation happened. Directed by and starring Nate Parker, this riveting masterpiece tells the true story of Nat Turner and his 1831 slave rebellion. From brutal horrors endured to glorious redemption, the film is already receiving Oscar buzz, and for plenty of good reasons.
Cemetery of Splendour
To box Thai film, Cemetery of Splendour into a singular piece of drama doesn't do this work of art any justice. It's almost in a way, hysteria yet told in a calm, encompassing and almost magical way not too many folk tale adaptations are successful in pulling off. The plot revolves around an epidemic that has blurred the lines between the spiritual world and reality. In the middle of it all is a loving housewife, an inflicted soldier husband and a shape-shifting shaman.
Louder than Bombs
If you're out for "not another wistful family drama", then Louder than Bombs is a strong contender for your attention. When a war photographer's success was cut short by her death, a father and his two sons are left to make sense of her professional legacy. Consider it an intersection between memory and grief that doesn't shy away from painting an intimate portrait of parents and children. It's been selected for the coveted Palme d'Or at the 2015 Cannes Film Festival.
Weiner
The demise of former U.S. Congressman and New York City mayoral candidate Anthony Weiner no thanks to his sexting scandal shouldn't be a laughing matter. However, Weiner manages to make us see the funny side of this pseudo Shakespearian tragedy as we watch the drama unfold seemingly in the front row seat. The movie is directed by his former chief of staff, Josh Kriegman alongside Elyse Steinberg. Rest assured, the filmmakers didn't hold back into giving us access to the politician, and his wife, top Hillary Clinton staffer, Huma Abedin.
Goat
It's quite tricky to come up with films centered on hazing that desire to go beyond the usual violence and the unnecessary exercise of masculinity. However, Goat emerges on top and shows us that not all fraternity films shouldn't be as futile and as unrewarding as they appear to be. The movie is centered on Brad, (Ben Schnetzer) an earnest 19-year old who pledges the fraternity of his older brother, Brett (Nick Jonas), only to be hazed as he looks on. In its essence, the film successfully captures a person's desire for belongingness.
Krisha
No, no, no. This isn't another family movie that's about to toy on every child or parent's heart. This film didn't win the Grand Jury prize at the 2015 SXSW Film Festival for nothing. In fact, this has to be one of the finest Thanksgiving family movies ever made in modern history. Sure, it's not completely original when you hear about someone coming home in time for Thanksgiving after being gone for so long, trying to make up for all those years. However, Krisha has perfected narration in a way every American drama film could learn from. It's a gift that keeps on giving, really.