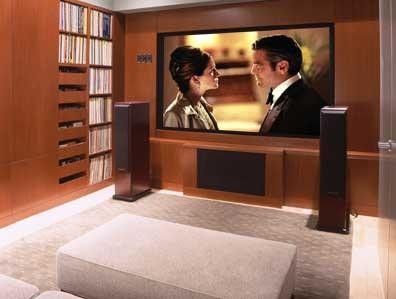 Celebrities may have home cinemas that could accommodate more than 10 people at one viewing. But this does not mean that you cannot convert a small room into a home cinema for your family.
There will be certain adjustments that have to be made and the undertaking is certainly possible. You just need to find the perfect components and consider the size of the room to get the acoustics and the display right.
Undoubtedly, people would prefer home theater rooms compared to the smaller ones. Unfortunately, not all houses have large extra rooms that can be converted into a home cinema. The most important factor is definitely the dimensions of your room. This is where you will be basing all your plans around because you will need to make the most out of the available space that you have.
In addition to the size, here are the essentials that you should be including in your blueprint:
Distance of the Seats. After determining the size of the room that you will be turning into a home cinema, you need to make sure that the seating arrangement will be optimum not only to make the watchers feel more comfortable but to make sure that they get a good view of the display in front.
If you haven't bought a TV display yet for the room, an advice from the experts say that you can begin the layout with the distance of the seats from the display and buying the actual TV after the distance has been set.
Speakers inside the Room. Aside from the display, the speakers also play an important role in the movie experience of those who are watching. Even if the room is small, you should not automatically think that the sound can bounce off easily. The number of speakers and the position of those sound sources should be optimized for a smaller setting. In addition to determining the number of speakers needed, you will also have to consider the wiring.
Type of Display. There are numerous display options that are perfect for smaller rooms. Popular brands have released LCD displays that are 80 to 90 inch wide. There are also home theater projectors that will be ideal for these smaller home cinemas. If you plan on buying a projector over an LCD display, you need to check components like lens shift and auto-iris.