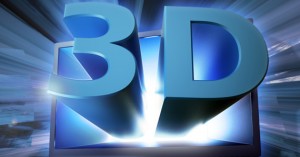 These days many people all over the globe are going crazy about different technological advancements especially those who are addicted to video games and those that are fond of watching movies.
A home theater system is what these aficionados are looking up to. The system is made up of various components that are functioning collectively to provide the users and viewers extreme amusement. Some of these parts that function together involve the speakers, cables, television, a TV stand and a media player.
The major part of any theater system is the television. Those who are not so specific with the size of screen, they remain satisfied with their present television unit. Others would want to be updated with the latest entertainment products and so they prefer to buy new units especially those that are compatible with high definition or HD technology.
3D TV is starting to dominate the industry and many people began investing in this kind of entertainment appliance after the successful launching on 3D Cinema.
Next aspect that is playing an essential role in the theater system is the media player. Although DVD player is still being widely used, Blu-ray players are now gaining popularity. Blu-rays are the modern equipment that are now preferred in the movie industry.
Another component that many customers are in search of when they procure this type of appliance is the home theater with surround sound system. This normally has six or more surround speakers and a sub-woofer that are included in the package.
Setting-up a surround sound system would be easy to accomplish only if you have technical knowledge in wire connections to put together all the aspects to function as one. However, it is much better to ask the experts to do the task to avoid any mistakes.
This state-of-the-art system will surely create added fun and amusement in daily life. It will not only enhance the quality of movies but it also gives you remarkable viewing experience.