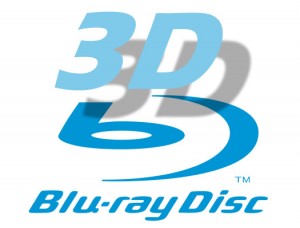 As the holidays draw near, Disney will treat home theatre systems everywhere to a bunch of exciting Blu-ray 3D releases. Gather the troop and bring out the popcorn for a marathon of these family favorites:
Toys and Friendships
To all Toy Story fans and collectors alike, the Blu-ray 3D of all installments of the beloved franchise will not disappoint. If you get all three, you are set for hours of entertainment that celebrates teamwork and friendship in stunning 3D quality. As the toys progress from fighting over Andy's affections to fighting to stay together when Andy was ready to leave for college, you will marvel at the creative use of the technological developments as well. Toy Story 3 even has a DTS-HD Master Audio 7.1 track to accompany its mesmerizing effects. Trailers of other Blu-ray 3D movies in the works are all part of the package, but you can expect the standard definition in DVD and 2D Blu-ray plus a ton of extras to be included.
Furry and Winged Heroes
Spy fiction cannot get any cuter than the FBI team of rodents whose critical government mission is a little delayed by an unplanned trip to the pet shop and a shocking confession. While the tots are busy with the whole 96-minute stretch of thrilling action scenes in G-Force, you can sit back and appreciate how your home theater audio equipment is handling its DTS-HD Master Audio 5.1. The same track is used on Bolt which, along with the jaw-dropping 3D graphics on their initial Hollywood scenes, will have you awed at the canine actor's superpowers. To top off the cross-country adventure, there is a game and a few 2D extras tucked in there as well. If you want a 3D sneak peek of Cars and a Blu-ray in 2D with fun commentaries, among other features, snatch up a pimped up Chicken Little. With the standard definition DVD included, the textured details in the Blu-ray 3D will have you glued to its 81-minute runtime, if only to compare the artistry.
Meet Your Future
The quirky and fun Meet the Robinsons is raised to new heights with eye-popping colors and engaging tracks in its 3D conversion. Along with a couple of games and the requisite extras, this wholesome goodness comes in three versions that your kids will love to watch over and over. Certainly a great movie to add to your Blu-ray library.
Source: Electronichouse.com