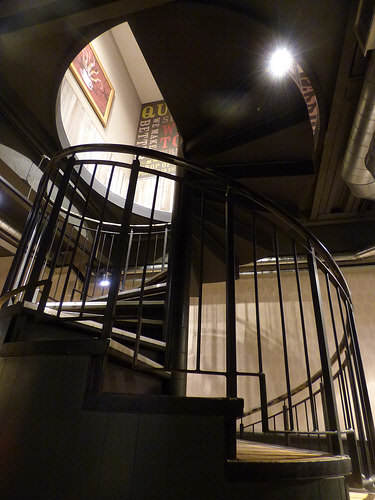 We like to think the basement is the underdog of a home. Even if it currently houses boxes of off-season duds or is currently a concrete chamber of emptiness, that space has a lot of potential. Before you know it, everyone's going to be hanging around in your basement until the wee hours of the morning.
Why should you remodel your basement?
Whether it's going to be your very own movie den or a game room, there are enough reasons to spruce up your basement.
Increases the value of your home
One of the best reasons why remodeling your basement is a must is it's a rewarding investment. When the time comes that you're going to put your house on sale, a pimped up basement is going to catapult your home's market value significantly.
Cost-effective way to liven things up
Another reason is that when you modify your basement, it doesn't drill a hole too deep in your pocket. In fact, many of those who remodel their basement spend very little to breathe new life back into it.
Serves as a multi-purpose room
When you decide to fix your basement, you're instantly giving your house another room where you can do a lot of things. Whether you're in the mood for a movie binge or need some time alone to finish up a project, this multi-purpose area can serve you in many ways.
Paves the way for better energy saving
Unattended basements usually have air leaks and very little insulation. The result? This area becomes a total waste of energy and affects your way of living upstairs. Once you've modified your basement for the better, it helps you save energy better. Plus, you could be eligible for rebates for some energy upgrades when the time comes.
How to best remodel your basement
If you're looking to liven up your basement, then here are tips to remodeling your basement the best way we know how.
Inspect everything first
One of the most common mistakes DIY remodelers make is they fail to conduct a thorough inspection first. This is even more crucial if you've let your basement unkempt and unattended for a long time. So before you install or buy anything, be sure to inspect everything first. From leaks and holes to pipes, ceilings and walls, take the time to check all the nuts and crannies. Afterwards, make a list on what you have to attend to.
Make it welcoming
The last thing you want is for your guests to feel like they're in a Body Snatchers sequel when they go down your basement. That's why it's best to make it look and feel as welcoming as possible. It may also be a good idea to invest in a really good, comfortable carpet. If you can, create an open stairwell. Let more natural light in and make sure the room is as bright as it can be. After all, your basement is more likely not to have as many windows as the rest of your house.
Develop efficient storage solutions
If it can't be helped that your basement must continue to be a storage room of sorts, then make sure you become more efficient in building storage solutions. From additional shelves to multi-purpose furniture, make every space count. However, remember not to make it look too stuffed and cluttered. Take the time to be inspired my many basement remodeling examples online.
Boost your basement's airflow
Apart from looking grim, you wouldn't want your basement to feel like you can't breathe in it. While many basements feel stifling, yours shouldn't be. So make sure you boost the airflow by installing an in-line induct fan. They're very easy to install and are quite energy-saving. You can either get those fans that are hard-wired or not. Plus, they're available online and many home stores.
Know the code
It's also very important for you to check back with your local municipality on what the rules are in remodeling. Some districts are stricter, particularly when there will be new pipes or electrical wires that are going to be installed. Do this early on to avoid any expensive trouble.
Ask for help
Probably one of the worst ways you can ever give your basement a makeover is doing it alone. If you have family members, friends or even pro remodelers hanging around, be sure to ask help from them. For example, if you're going to turn your basement into your own movie theater room, it's best to ask pros on the best ways to make the most out of your space. This way, it doesn't only look good. Every movie you're going to watch is also going to sound good.