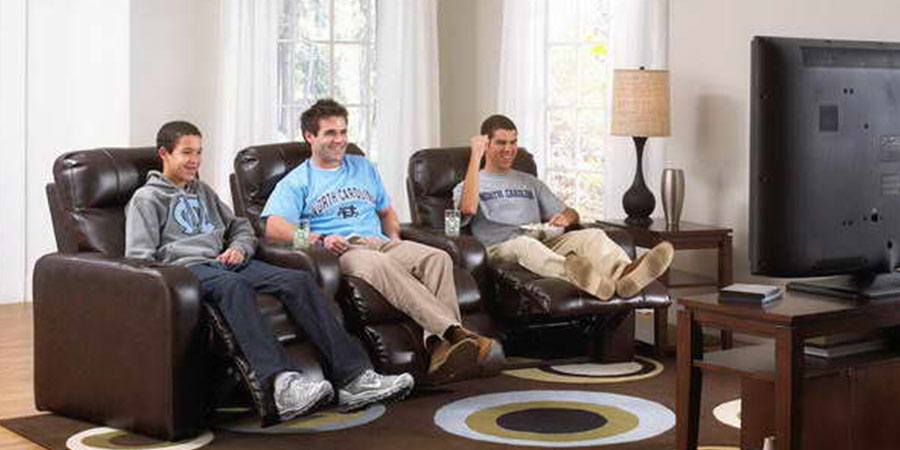 Think it's impossible to have an amazing home theater in a cramped space? Not quite. As a matter of fact, you'll be surprised to know that it can actually work in favor. For one thing, purchasing a huge and expensive surround sound system is no longer necessary.
On the other hand, smaller space may mean smaller viewing distance. This can make a poor quality video stand out even more, thus ruining your movie watching experience. Still, there's so much you can do to have a cool home theater system, even with a small space. Here are a few things you can do to turn a tiny room from slightly cramped to a swanky cinema right in your own home.
Measure the space between where you'll be seated and where the TV and speakers will be. The optimal viewing distance will allow you to see the entire picture, not the pixels. As a rule of thumb, the ideal distance between the TV and the viewer must be twice the width of the TV screen. So save the 100 inch LED TV when you move to a house with a bigger space for a home theater system.
Pay close attention to the amount of light that comes in. Does the room have many windows? Is the TV opposite a window facing the setting sun? If so, you may consider putting up some black out curtains, or placing your TV or projector screen away from glare.
Is your room too empty or too full? A room that's too cluttered may affect how sound will travel around the room. Your speakers may be muffled behind the furniture. On the other hand, a room that's bare, or if the speakers are too far away, they can echo, and that could ruin your viewing experience. Place them somewhere near and where there's no obstacle between you and the speakers. Mounting them is a good option if you have small speakers.
Look for gears which will work with the size of your room, not your ego. Yes, size does matter. Even when you've been dreaming of a 100-inch screen TV in your very own home theater, the size of your room may not be able to accommodate large TV, unless you're planning on renovating soon. But don't worry: there are screens and speakers which look and sound good in any size.