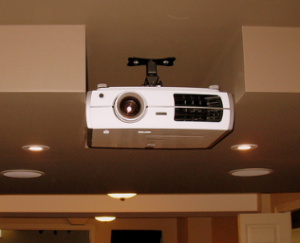 While there are a lot of people who are already into home viewing systems, there are also those who are still hesitant in buying themselves one. The latter knows though that with such a home theatre system, they will be able to watch beautiful movies at the comforts of their homes. And with such a system, it will be like bringing the cinema to their houses.
To eliminate the confusion, here are some tips and information you can use to educate yourself, so that the thought of buying a projection system will not become too big a task for you.
First, you should understand that your home video system must have the appropriate input and output options. Note that you will connect the VCR, computer, and DVD player here. It will all be integrated into one system—so it is essential that all these devices are compatible. Otherwise, it will become a problem you will have to deal with later on.
Second, make sure that you have the remote control capabilities you want for your video projector. Unless you already have a layout in mind, you may have to place this in a hard-to-reach part of your room—so with a remote control capability, you will make it easier for you to operate this later on.
Lastly, check whether the projector has adjustable options that you want. You will want to get the best picture quality you can achieve—and you may have to adjust the color, contrast, brightness and sharpness settings. Also, make sure that it has options for you to choose different projecting modes: there is the rear projection mode, and there is the inverse projection mode. With these, you are providing flexibility for your home theater system.
Great home viewing is now made possible because of the emerging technologies that make it affordable for the masses to own such entertainment systems. What one has to do is to know what he really wants: he will then be able to buy the right components and devices that will fit his planned video projector system in his home. Amazing home viewing experience will then be available for him to enjoy.
Source: http://projectorsreviews.org/bringing-the-cinema-to-your-house-home-theater-video-projector-buying-tips