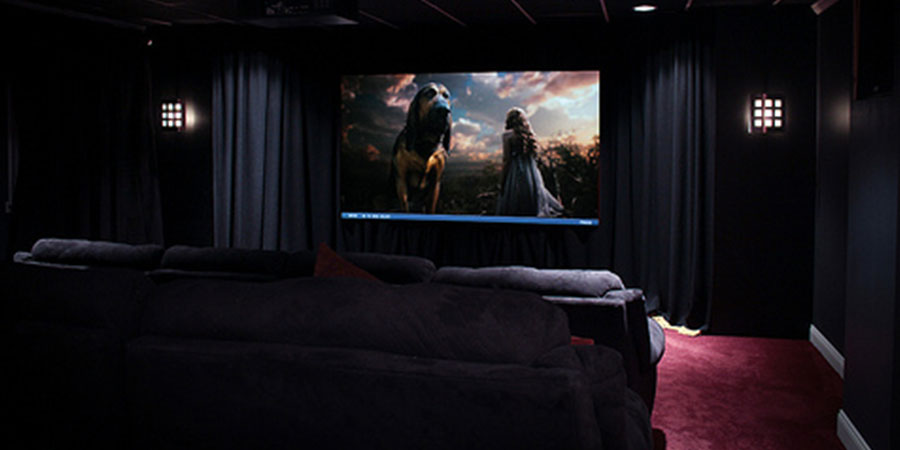 The Mindy Project, Hannibal, CSI, Constantine — Finding out your favorite shows got canceled is a bitter pill to swallow. What's left of good television now? How are you supposed to rain check on your friends now that you have nothing to watch?
Don't wallow in misery just yet. There are more than enough new TV shows premiering this fall worthy of your time and those "sick leaves" you take. The best part? We've done all the work and compiled it as one ultimate list.
Supergirl
Here is CBS hopping into the superhero bandwagon. Finally after 24 years of hiding her power, Superman's cousin Kara aka Supergirl is ready to save National City, one wardrobe change at a time. Oh and did we mention we're in for some Devil Wears Prada vibe from Kara's boss from hell, Cat?
Limitless
Bradley Cooper puts on his producer hat on and brings us a fresh take on the movie he first starred in 2011. We have to admit, the movie was just okay but the show is set to get our adrenaline pumping so we're giving it a second chance. I mean, what would you do if you get access to 100% of you brain?
Angel from Hell
We're not sure if we're excited because Jane Lynch is playing lead or it's because the series is a rare single-camera comedy. Perhaps both. Here, the enigmatic actress starts a guardian angel — or is she? This is one buddy comedy you'd definitely want on your list.
Blindspot
If you think it doesn't get any worse than waking up Hangover style, then you've never been in Thor's Jaimie Alexander's shoes. Imagine waking up covered in tattoos in the middle of Time Square with absolutely no recollection of what happened. Interesting, eh? Another promising reason to watch it: It's the brainchild of Arrow's Greg Berlanti.
Chicago Med
Uh oh, not another Chicago and Grey's Anatomy. Well, NBC promises Chicago Med as not just another hospital drama. Yes, there will be the occasional good-looking firefighters and lawyers swinging through the doors from time to time. Yes, relationships will be forged from within and around the emergency room.
Narcos
Here comes a fresh drama based on real events, which chronicles the rise of cocaine drug cartels and the endless battles to end it. The first season kicks of with the story of possibly the world's most popular drug kingpin, Pablo Escobar. If you're a fan of Goodfellas, you should include this is on your list.
Quantico
Quantico is the shorter way of calling the show, How to Get Away with Terrorism because it's practically how the drama presents itself. Here you have fresh FBI recruits who all went into the agency for various reasons. The catch? One of them was responsible for the biggest terrorist attack towards the US since 9/11.
Master of None
Netflix continues to prove itself as a goldmine for the funny and clever. This time around, Aziz Ansari is taking his act from the stage to the tube with Master of None. Of course, it's loosely based on his life as an indecisive actor who's trying to make it in New York and learns every valuable lesson possible along the way.
Scream Queens
You got to admit there's not enough comedy horror series swimming around. So you should be very excited for Scream Queens. It's the latest idea that came crawling out of Ryan Murphy's head, in which a snooty sorority house is faced with a serial killer on the loose who murders at least one character every episode. Probably the best part? You get to see Jamie Lee Curtis, Emma Roberts, Lea Michele and Ariana Grande all in one show.
Flesh & Bone
We're filing this under fresh and 100% must see not only because it's the brainchild of Breaking Bad writer and executive producer Moira Walley-Beckett. It's also completely unapologetic about exposing the gritty, stomach-turning realities of being a professional ballet dancer. The star-studded cast includes Sarah Hay (Black Swan), along with pro ballet dancers Irina Dvorovenko, Sascha Radetsky (Center Stage), Raychel Diane Weiner and Emily Tyra.
The Bastard Executioner
If you've ever wondered how Sons of Anarchy would be like if it was set during the medieval times, then The Bastard Executioner is enough to satiate. The show was given birth by SOA creator, Kurt Sutter. Here, we witness a broken knight who was forced to lay down is sword and claim the violent, bloody executioner's ax.
Dr. Ken Jeong
Everybody and we mean everybody loves Ken Jeong. Not a lot of people know that he is a real-life doctor. Thanks to his self-titled show, maybe everyone will finally take him seriously when he says he is a licensed physician. Did we mention this future-gold comedy features him as a doctor who lacks manners and a husband/father who drives his family to wits' end?