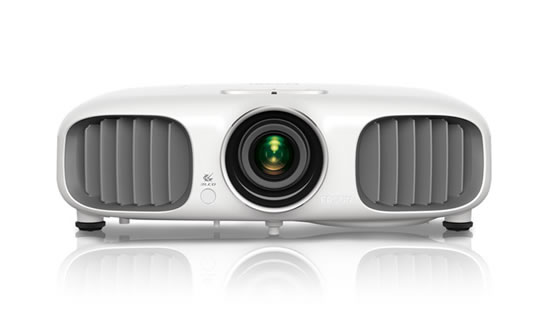 If you want to create your own home cinema or convert a room into a movie room, the display or the screen should be one of your priorities to ensure that the movies will be viewed perfectly just like in a movie theater.
Many television screens and models have been created but home theater projectors are still at the top of the list when it comes to providing the best movie experience to home viewers. But how will you know what type and model of theater projector to purchase?
Here are the basics that you should know about.
You can go big with theater projectors. One major advantage that home projectors have over flat television screens is the flexibility when it comes to size. If television displays are measured in inches, projection units are gauged in feet. The prices of these projectors are also quite similar to flat panel televisions. When homeowners are given a choice between a 60-inch and a 120-inch or 9-foot display, they would always go for the bigger size.
You can choose between a front projection and a rear projection unit. The two common installation types of home projectors are front projectors and rear projectors. For most home cinemas, the front projector is the choice because it does save a lot of space. Front projectors can easily be mounted in the ceiling or placed on top of a table at the back end of the room. Rear projector units are those that need to be housed at the back of the screens and flash images through a mirror. Depending on the amount of space you have in your room, you should always consider the installation type of your home projector.
The type of screen can affect the quality of the projection display. Aside from the actual display unit, another important component of the projection system is the screen. The screen is where the projector will be flashing the images for the viewers to see. The type of screen that you will be choosing is a necessary factor because different surfaces can change and alter the colors, the saturation, and the brightness of the pictures.
The Installation of the projector and the screen should be done correctly to get the best video possible. If you are using projectors for your home theater installation, the distance of the projector from the screen and the angle of the screen against the projector must be figured out correctly. When these two components are positioned incorrectly, the appearance of the image might be affected.
[schema type="review" url="https://torontohometheater.ca/products/home-theater-projectors/epson/" name="Home Theater Projector" description="Home Theater Projectors have taken regular family rooms and cold basements and helped turn them into amazing home theater rooms. From movies to sports and interactive video games, Epson's latest projection line-up is all available from Toronto Home Theater in Ultra-Bright 2D & 3D Full HD 1080p and more." rev_name="Epson 8350 projector" rev_body="Outfitted entire home theater with Epson projector on motorized screen with a 46" Sony LCD behind it, along with state of the art sound and setting up the Harmony remote so working everything was a snap. My wife and I recently moved into a new house and during that process we dealt with countless vendors. Some were good, some were bad, but Toronto Home Theater was by far the absolute best." author="Mike Widerman" pubdate="2013-09-05″ user_review="5″ min_review="1″ max_review="5″ ]