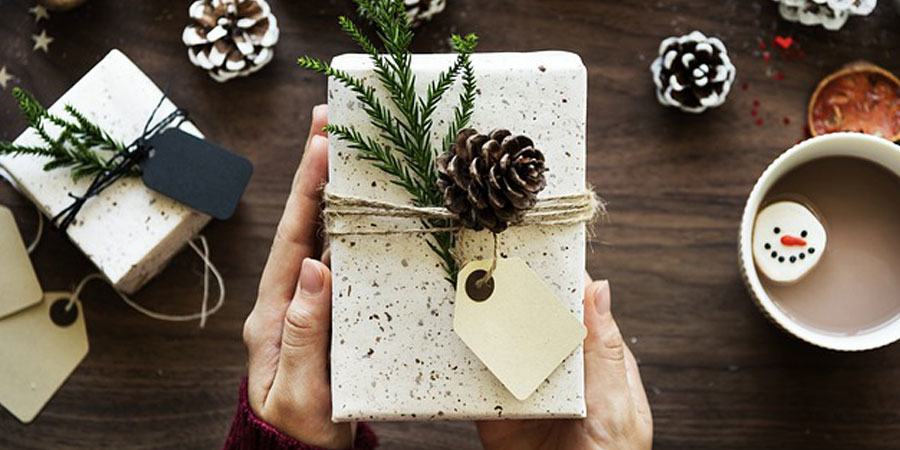 Looking for gifts for the man in your life may be one of the most challenging things to do. Men are stereotypically not expressive of their wants when it comes to small material things. However, that does not mean they don't look for cool things every now and then, many of them just don't talk about it as much. Most, if not all, men wish to receive gifts from people who matter to them, whether they admit it or not. Men appreciate a little knick-knack or two every now and then and as that person who cares about them, we should give them a little something for Christmas as a small thank you for being the man of our lives.
Projector System
You can go for something that would make more of a statement like, say, a projector system. You can mount this device on a ceiling or place it on a table where it can project to a drop-down white screen (something you might want to add to this gift) without the projection looking skewed. If you have a theater room inside your house or perhaps are looking to install one in your house, viewing his favorite cop-robber asinine movies in a much larger screen is surely something he would be grateful for, trust us.
Wireless Surround Sound System
To complete the package, you would definitely want to throw in a wireless surround sound system to accompany the projector system. A good quality surround sound system ensures you get to hear your movies in all 360 degrees. This provides an immensely immersive experience as if you suddenly got transported inside the universe of the movie itself. Movie viewing just feels more alive and enriched when you can hear whatever's happening on the screen all around you. Installing this system would occasionally make you hear sounds that are direction specific, depending on which side they're coming from which adds to the realistic experience you are already enjoying.
Sonos Playbar
Speaking of sound systems, an alternative that we highly recommend would be a Sonos Speaker System. Basically, this is a smart device that you connect to your tv. Most users install this speaker system just underneath the tv. You can then sync wirelessly to your other networking devices like your iPad or iPhone to play your music from apps like iTunes or Spotify. This plays well with your movies and tv shows too as it can provide crisp cinematic sound that will please your eardrums.
iPhone
While your Sonos Playbar will accommodate you in your auditory experience while watching a movie or a tv show, the man in your life will surely appreciate a device he can connect it with. If he hasn't already, there is no better time than the Christmas season to give him a new upgrade for his iPhone. Make sure you save him from his caveman status and bring him to the present so he can be a modern man.
Wireless Headphones
Not everybody has the luxury of having enough space in their home for a dedicated theater room, much less a special soundproof room. You may even live in an apartment or in a place where you have your neighbors close by. That being said, not everybody can have the option of going for surround sound systems. This is where wireless headphones come in. With it, the sound from your movie can be brought directly to your ears and the best part is that you bother no one. Gone are the days where you get a knock from the local police telling you about a noise complaint they got.
So that's it, a few nice things you can give the man of your life this holiday season. We're sure that he will not only enjoy using these products but may even find the assembling and installation of these devices quite engaging. Of course, these are just the material gifts. Still, the best thing you can give to the man of your life in these holiday seasons is the warmth of your company. That is worth more than any high-end device money can buy.