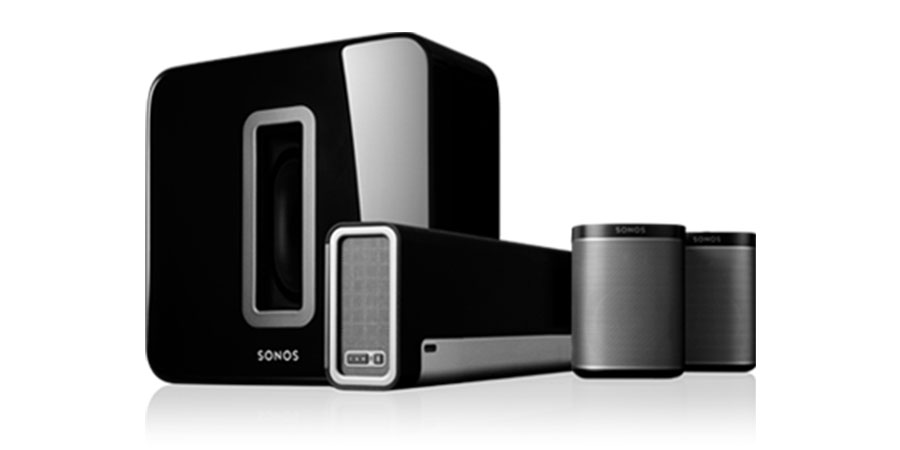 When you say something is the best, this is usually relative to the one making the judgement. However, in the case of Sonos, a lot of audiophiles are in agreement that this is indeed one of the best wireless speakers you will ever have for your home theater system. Whether you're looking to boost the sound of your 3D TV or you want to play music all over your house, Sonos has got a product to address your need.
Class Leader
This revolutionary wireless multi-room system transformed the way most of you listen to music at home. Sonos paved the way for this breakthrough and is considered a class leader. This company started the notion that you are not limited to enjoying your music in a single room. Thanks to their innovation, you are no longer restricted by pesky, annoying cables! Thanks to the Sonos interconnection, delivering room to every corner in your house is now a reality. You can even customize your system to produce sound in unison, or you can create zones for your music.
Easy to Use
Sonos popularity is due to its easy installation and its user-friendly features. You can start with just a single speaker set up and gradually build your collection. Your system can accommodate as much as 32 speakers! Since this is a wireless system, there's no need to act like an electrician because there are no confusing wires to sort. Just plug and play, connect to your network, set up your Sonos app for control, and you are good to go. As you add speakers along the way, all you have to do is pick the room, mount your new speaker, and sync this with your app. Controlling can quickly be done through your phone, laptop, or NAS drive.
Wide Range of Products
Sonos come in various shapes, sizes and colors, with different tech specifications and mounting capabilities. Whether you are looking to add the latest tech in your multi-room speaker ensemble or you need a voice assistant-enabled buddy for your office desk to lighten your workday, Sonos has a product for you. This versatility ensures that you will be able to find a Sonos speaker that will blend with our home. Their long-established brand ensures you can get anything from Play wireless speakers, Sonos Amp amplifiers, Sonos Beams soundbars, Sonos Move Bluetooth speakers, Sonos One smart speakers, and more.
Premium Quality
With the Sonos brand, you can rest assured that you are getting value for money because their premium quality speaker delivers crisp, pristine, and vibrant audio playback. On top of that, their products come loaded with a host of unique features. For instance, they are loaded with smart assistants like Alexa, Siri, and Google Assistant. Should you like to take advantage of streaming services, Sonos products come with built-in support, too.
Final Word
Let's not forget the Sonos speakers come in cool and sleek designs that blend with your home interiors seamlessly. This brand manages to mesh form and functionality with ease. Since they are also the pioneer, you can certainly find a product that will suit your budget. Happy listening!