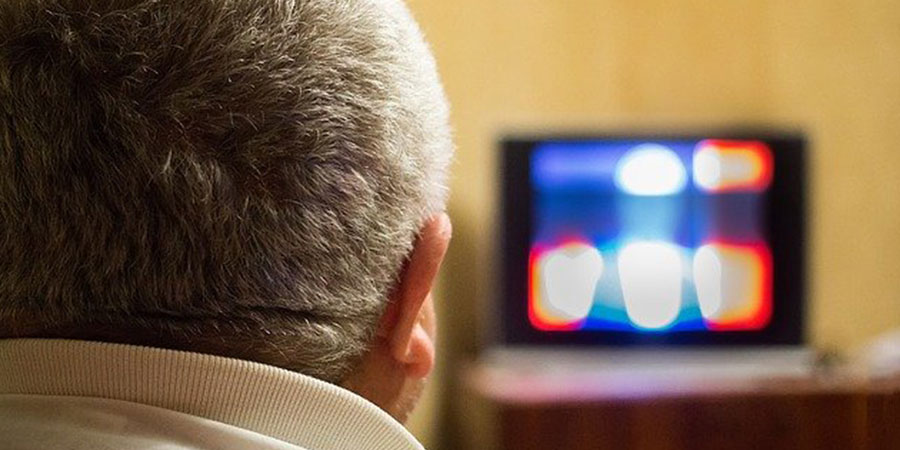 If you're looking to unwind over the weekend, consider streaming these top 5 best Netflix Original Comedy Movies of all time. Might as well take advantage of your newly installed 3D TV and go an all-out movie binge to take your mind of the stressors at work and the tough demands of your personal life. For now, let's steer clear of too-intense action, suspense, and drama because there's nothing like a good old comedy to take your blues away.
It is time to sit back, relax, and crank up your surround sound. Make sure the popcorn is ready because you're not going to want to leave once you start. Currently, Netflix has an extensive list of original movies which makes it very hard to choose what to watch. We picked out these five comedies because they will undoubtedly make you laugh your socks off. Let's talk about these five Netflix Original Comedies that are all set to tickle your funny bones.
The Do-Over
Starring Adam Sandler and David Spade
The Do-Over is a fast-paced American action and comedy film produced in 2106. It was directed by Steven Brill and written by Kevin Barnett and Chirs Pappas. With Adam Sandler, who happens to be a former Saturday Night Live veteran and certified comedian, at the lead, it is no surprise that this movie is packed with a lot of silly scenes that made this flick a rip-roaring success.
The Do-Over follows the misadventures of Charlie (Spade) and Max (Sandler) who had this brilliant idea to fake their deaths, so they can start or do over their lives on a clean slate. What they thought would give them another fresh chance, turned out to be a fate worse than death because the identities of the dead men they assumed are criminal masterminds with a lot of nasty baggage. What ensues are a series of crazy encounters, interspersed with a lot of action.
Dolomite is My Name
Starring Eddie Murphy and Keegan -Michael Key
Who does not know Eddie Murphy? This indefatigable king of this genre, who started his roots as a stand-up comedian, has been in a lot of successful comedies like Doctor Doo Little, 48 Hours, Beverly Hills Cops, the Nutty Professor, and Shrek as the voice of the Donkey. In Dolomite is My Name he once again gives a compelling portrayal of 1970s comedic legend and rap pioneer, Rudy Ray Moore, with an alter-ego called Dolomite.
This comedy maybe a biography directed by Craig Brewer, but it has a lot of scenes that will leave you in stitches. Of course, Eddie Murphy's great comedic timing has not waned over the years. Dolomite is My Name will have some poignant moments, but overall, it is a highly entertaining film that delves into the world of comedy and what is known as the "Blaxploitation".
The Week Of
Starring Adam Sandler and Chris Rock
When you combine two highly acclaimed Hollywood comedians, what do you get? Well, an explosion of fun and laughter of course! This highly amusing film about two conflicting fathers who are as opposite as their skin colors was written and directed by Rober Smigel in 2018. Sandler and Rock portray fathers who have completely different personalities and outlooks in life. Unfortunately, they are forced to be together because their children fell in love.
Imagine spending a week with some you detest with a passion? Well, this happens to these two dads who have no choice but to spend the longest seven days of their lives in each other's company at the request of their two kids who are tying the knot. Hence, the title! Of course, these two spare no expense in making sure they can stop the wedding.
Always Be My Maybe
Starring Ali Wong and Randall Park
Unlike other romantic comedies that border on sappy and annoying, Always Be My Maybe will have you gasping for air with its funny scenes that document the encounters of two unlikely love birds whose relationship goes awry. This 2019 film was directed by Nahnatchka Khan and written also by the lead actress, Ali Wong. It has a cameo appearance by Keannu Reaves. Yup, the man who starred in Speed, the Matrix, John Wick, and more. Talk about oozing testosterone!
This film chronicles the reunion of Sasha and Marcus, who are childhood friends that drifted apart after a disastrous one-night stand. They don't speak and connect at all for fifteen long years after the embarrassing episode. They unexpectedly bump into each other in San Fransisco as adults, and the rest, as they say, is history.
Father of the Year
Starring David Spade and Nat Faxon
Drunk college buddies who just graduated have a bet on who has the best father. Unfortunately for them, their respective dads take this bet seriously at the expense of their jobs and relationships. This is NOT the kind of behavior you'd expect from a real Father of the Year. With Saturday Night Live veteran David Spade as the lead, you can expect to have a good time with this comedy of errors.
Directed by Tyler Spindel, Father of the Year debuted in 2018. It is produced by Happy Madison Production, which happens to be owned by Adam Sandler. Common sense is not very common in the immature dads of this atypical movie, which is the reason many hilarious instances lead to belly laughter.
Final Word
Netflix debuted in 2007, but they are now one of the largest streaming platforms in the world. Apart from producing a bunch of award-winning TV series and shows, Netflix is also now adept at making their homegrown movie productions. They've gotten so good at this craft that they've managed to earn a citation in the Oscars. That's certainly no mean feat for a fairly new movie production company! You can rest assured that with Netflix, you will always be spoilt for choice. If nothing is to your liking, all you have to do is change the title and move on to the next flick.