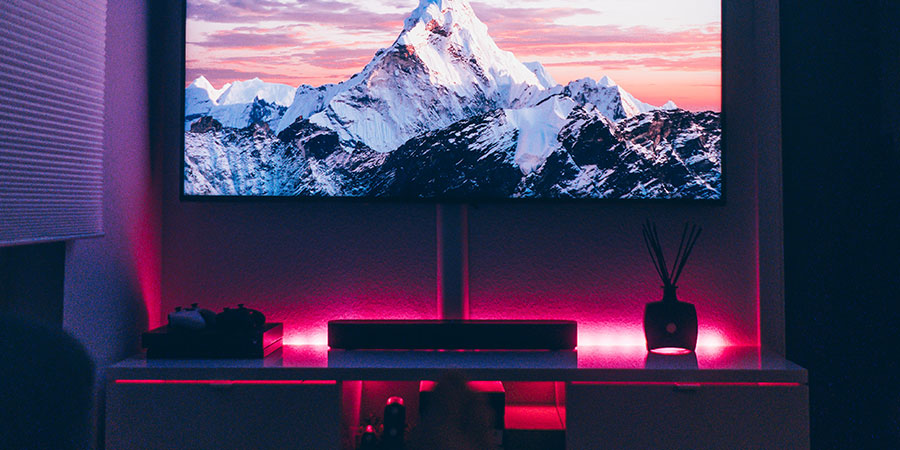 Watching videos is a long hobby people do in their spare time. Some can't pass a day without watching a movie or video on their phones, the cinema, or their very own home theater. Not everyone has the luxury of going to cinemas to watch movies or a home theater with a surround sound feature. Sometimes people stick to their phones to satisfy their hunger for special effects, conspiracies, documentaries, or a love story.
This generation has improved a lot in technology, which is why we have smartphones, Smart TVs, voice-activated houses, etc.
Netflix
Netflix is a video streaming app used by several people all over the world. Netflix started in 1998 and started rising in fame in 2002 to the present. There are two primary plans to choose from, the standard and the premium.
There isn't much of a difference in standard and the premium one. The standard one offers you to view in HD streaming, and you only get two profiles, but it only allows you to watch one screen at a time. The standard one is great for students who want to share an account and divide the pay.
The premium one is great for families since they get to have four profiles, which means the entire family can stream at the same time anywhere. It also provides an Ultra HD viewing for people who want to watch their favorite movies and shows in a high-quality setting.
Both plans give you unlimited TV shows and movies on any device. You can decide to cancel your subscription anytime you want. If you already have an account, you would notice that the present shows on the home screen are content that is based on the shows you liked or watched. These algorithms can get pretty annoying at times since you don't get to find movies or shows in alphabetical order. Though, some people find this very helpful because they can discover shows that they didn't know existed, and it suits the genre that they like.
One of the great features of the Netflix app is its Kid Section. The Kid Section helps make you feel secure that your children are watching shows or movies that are child-appropriate.
Amazon Prime Video
Amazon is famous for its e-commerce marketplace and is the largest company in that industry. Amazon has started to explore platforms that are easily accessible via the internet. In its 25 years of service, Amazon has a total of seventeen subsidiaries and seventeen available products and services.
Amazon Prime Video is Amazon's video streaming service or app that gets included if you avail their Amazon Prime service. Their service includes cloud storage, music streaming, and an additional fee if you want to include HBO.
Signing up is easy and affordable. You get a 30-day free trial to help you decide on whether to stick around or leave. A cool thing about Amazon is if you can't stream the videos you want to watch, you can buy or rent it for a few days.
They also have an interface where you can set up parental control. Since your account automatically connects to the app itself, your family members can make purchases without your knowledge.
Amazon doesn't do algorithms, which is why they don't give recommendations. That is why you are free to browse videos that you want to watch. Amazon can make you browse through channels a feature other sites don't have.
If you have a lot of channels that you want to watch movies and shows for, you can, but you have to pay to watch their content. If it is too expensive for you to pay their subscription, you can purchase episodes on channels.
HBO NOW
HBO is famous as a channel, and you wouldn't pay monthly to avail of one channel. However, HBO has captured a lot of audiences with its unique content. Their subscription plan includes unlimited access to HBO's videos and TV shows, which is a lot. Shows such as Game of Thrones, Watchmen, Chernobyl, Westworld, etc.
A lot of channels have also joined the video streaming app community since they found the internet as an easily accessible technology. Nowadays, people have more time opening their phones than opening televisions, which gives TV channels a tough time gaining the audience's attention back.
There is also a subscription called HBO GO wherein you get the basic subscription to your cable providers. The service is only good for streaming online, and doesn't necessarily require a cable package unlike HBO NOW which needed an Apple device to watch the content.
Other video streaming apps, such as Netflix, release a whole season at once. They release shows by the episode, which is a great idea since this can make the audience anticipate the next episode.
What parents also liked about HBO NOW is their parental control system, which keeps children away from watching adult content shows that HBO has. HBO shows are more inclined to the adults, and you can see why. HBO is different when it comes to their shows since they show the trailer of the show before it starts.
Hulu
Hulu is not the usual video streaming app you find. They offer a free one month trial for new and eligible subscribers to avail. Hulu also offers a bunch of movies, old TV shows, Anime's, and other things.
Like other video streaming apps, Hulu offers you the regular Hulu stuff that includes unlimited access to their movies, TV shows, and live television. Hulu has a lot of things to offer that are unique, that is why you can get the most out of it. Included in their service is a variety of channels, which you can expand with extra money.
When we look at other video streaming apps, the closest comparison would be Hulu and Youtube TV when it comes to the original content. Hulu has a lot of better shows than Youtube Red. Hulu is also constantly developing its Live TV channels because having more options in the market can give them an edge to its competitors. Having original and on-demand content can also make them stand out.
Hulu Live subscription includes the entire library of Hulu's original and on-demand content. Availing the standard subscription gives you premium channels such as SHOWTIME and HBO. Streaming services such as PlayStation Vue is on a higher plan.
Twitch
Twitch is the most well-known video streaming service for gamers. In Twitch, you can watch gamers playing your favorite video games, a few news coverages, and even e-sports. If you want to get the full experience of Twitch, you can avail of their subscription, which is more affordable than Hulu.
Twitch is one of Amazon's subsidiary that features a community that loves video games. What parents should know about Twitch is it isn't an app that shows adult content since Twitch doesn't allow that type of content.
Game enthusiasts can do their observation or make their own Twitch account to join in the community. By streaming yourself playing the games you love, can help you earn money. Joining Twitch is hitting two birds with one stone opportunity. You get to watch people play, you get to play the video games you love and make friends in Twitch, you also gain profit out of doing the thing you love.
Youtube TV
Youtube is famous for its contents, and a lot of people get famous here for being a Youtuber. These people usually have millions of subscribers that help them earn money and be creative with their content. Youtube is also slowly becoming a big subsidiary company of Google, and they are one of the providers of the video in the world.
Youtube TV is Youtube's streaming service that offers their regular content and is reaching to the live TV arena. As of now, they are offering 70 channels, including TLC, Discovery Channel, and the Food Network. That is also the reason why they increased their price, which can be inconvenient for other people.