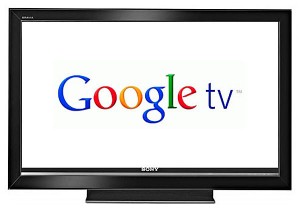 I was not long ago that news came out about Google trying to acquire Groupon. Now, news has been released that Google will now enter a new business venture that will cover another area of entertainment.
Gone were the days when Google was merely a search engine site. Now, with all the acquisitions from YouTube and DoubleClick to Motorola Mobility, Google is surely expanding in all directions.
New Google Venture
The Wall Street Journal had said that Google is currently in the process of developing a home theatre system which will be capable of streaming music around the house. Of course, this new development once completed will be sold under the copyright of Google.
Google Music
It has been a known fact that Google really had plans of expanding into the music business. Google created Google Music which is an online platform wherein people will be able to search, play, buy, sell and share music of all kinds.
Google Music is now launched but is constantly undergoing some major overhauls to maximize the use of its music ecosystem. Songs will eventually be played with the use of a cloud-based storage.
Aside from music, Google is also looking into streaming videos as well. This is where the whole entertainment and home theater design comes in.
Google and Its Competitors
With the help of Google TV, video and other media will already be streamed in different homes all over the world. Although Apple also introduced AirPlay technology, the main competitor of Google in this venture is definitely Sonos.
Sonos has its own wireless music systems that they sell in cheaper prices.
But Google isn't that much worried since almost everything that Google creates is a hit to consumers.
Google Rules
The secret in Google's progress is its unique integration of other Google items. Google mail, Google Plus, Google Music, these platforms all work well with each other. All of these are heading towards optimum control of all the connections between home, work, school and play. It is an accumulation of processes that will eventually build up to Google's Android OS.
Many consumers have expressed excitement about this new venture. There might be some skepticism but once completed, it surely is worth a try.