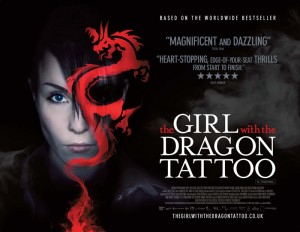 When it comes to entertainment, everybody would agree that movies are a good source. This is the reason why more and more people are buying latest entertainment products for viewing pleasures.
A home theater room is becoming a normal part of a house. Homeowners are now embracing the reality that all family members could watch quality movies without leaving their haven.
A home theater can give you best kind of entertainment more so if you watch commendable films. Let's find out what are the most acclaimed movies of 2011 based on The Internet Movie Database.
A married couple is faced with a difficult decision, to improve the life of their child by moving to another country or to stay in Iran and look after a deteriorating parent who has Alzheimers.
Hollywood, 1927: As silent movie star George Valentin wonders if the arrival of talking pictures will cause him to fade into oblivion, he sparks with Peppy Miller, a young dancer set for a big break.
Set in 1930s Paris, an orphan who lives in the walls of a train station is wrapped up in a mystery involving his late father and an automaton.
Harry, Ron and Hermione search for Voldemort's remaining Horcruxes in their effort to destroy the Dark Lord.
Journalist Mikael Blomkvist is aided in his search for a woman who has been missing for forty years by Lisbeth Salander, a young computer hacker.
The youngest son (Hardy) of an alcoholic former boxer (Nolte) returns home, where he's trained by his father for competition in a mixed martial arts tournament.
Source: IMBD.com