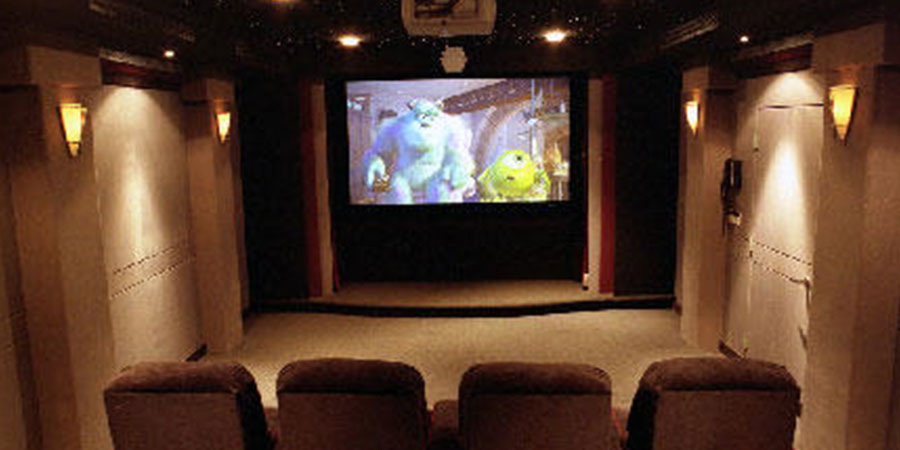 In a home theater design, there are three 'holy grails' that we have to know. These three things are the essentials that are needed to have that perfect home theater experience. These vital factors in a home theater system are: the screen, a surround sound system, and proper and comfortable seating.
Whether you opt to consider a projector or a flat screen, a screen is important. And whatever suits your taste and whatever fits your bill, you should essentially have one. The whole point of watching a movie is for you to enjoy something visually. Make sure that the screen system that you choose is of high quality. Plus, the images shown on your screen should at least be true to the films' color and lighting so as to enjoy the mood and feel of what you are watching.
The second factor that helps you have that full home theater experience is surround sound. . If strategically placed, a sound system lets you get lost inside a movie. A surround sound system is keen on giving you the finer details in sound. It helps you clearly hear the actor's conversation and it lets you appreciate the wonderful musical score in movies. A great sound system can engage you and excite you. So it is also nice to invest in this kind of technology.
Lastly, another given essential is the seating space and area. In here, you also have lots of options. You can opt for a big comfortable recliner movie seat. This option would be a plus especially if you can spot one that you feel fits you best. If you are practical, you can make use multi-purpose seating. A sofa or a love seat would be perfect for this since these can be used both in the living room or bedroom. Another option would be floor seating. You can put pillows, bean bags and floor mattresses. An added plush type of carpet for the floor seating area would also be nice since it is both soft and comfortable.
Knowing the 'holy grail' of a home theater design can help you in prioritizing the essentials in your home theater system. The screen, sound system and sitting area should always be on the top list when it comes to purchasing and assembling your theater at home.