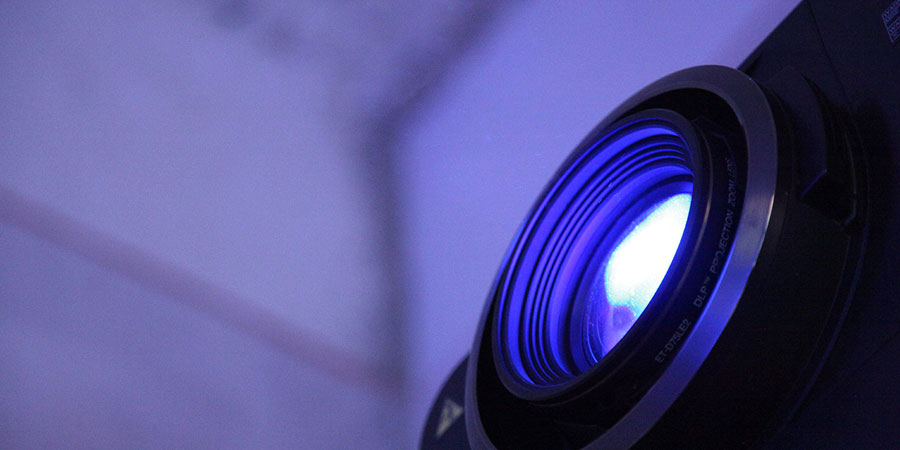 Since their inception, projectors have been used for a multitude of things, including: projecting classroom lessons, business plans, meeting room content, or even for streaming movies. Whether you seek to buy a brand new projector for a specific project or look to replace an old one for your home theater, it is important to choose and invest in good quality equipment. Remember, the impression made on the screen will largely affect the overall appeal of any presentation in the eyes of the viewing audience.
With so many different projector brands and models up for sale in the market, it may seem quite difficult to find the right device for your needs. Deciding what to have for dinner already seems like an arduous and awkward task, what more deciding between hundreds and hundreds of projectors with varying specs and prices. Well, you're in luck, as we've got all the tips here to help you choose the right projector. Let's get started!
Identify your purpose
Projectors come in different shapes, sizes, configurations, and with different settings. Before investing in a projector, it is important to first identify its primary use. If you are a teacher, sales agent, or business person who is constantly making presentations in front of a sizeable crowd, your best option would be a medium to a large projector with medium to high-quality imaging. Should you want the projector to be used in a large auditorium, you'll benefit most from a large projector with very high megapixels and good coloring. The same goes for a home theater projector you want to be installed in your home cinema. Or, if you are simply looking for a gadget to take with you on the road, a small or compact projector with low to medium image quality will already suffice.
Set the budget
Once you have identified your purpose, set a budget. Prices will vary depending on the kind, size, and pixels of the projector you need. It is a good idea to set a budget from the get-go to prevent overspending and splurging. If you find that brand new projectors are too expensive for your wallet, you can opt to purchase from second-hand shops, buy surplus, or go with outdated models. Just make sure that the items your purchase come with warranties to prevent future issues.
Find a reputable seller
Projectors, like any piece of tech, are not cheap. To avoid getting scammed into buying inauthentic or damaged goods, find a reputable seller. It is always best to purchase directly from the brand's signature store or a retail distribution center. However, if you need to purchase second-hand from a shop, make it a point to read online reviews and client testimonials for feedback.
Test out the product
If you are buying from a brick-and-mortar store, always ask the staff to test the projector for you. This will ensure that there are no flaws in the gadget and that you get your money's worth. If you are buying online, buy from stores that have a return and refund policy so you can exchange the device if you are unhappy. Again, double-check the warranty so you can send back the product or get it repaired if you are unsatisfied.
Finding the right projector may seem daunting, with so many choices in the market. However, with the right preparation, it doesn't have to be an arduous task that results in too much effort or stress. Just follow the steps outline above, and you can certainly find the perfect projector that suits all your needs.