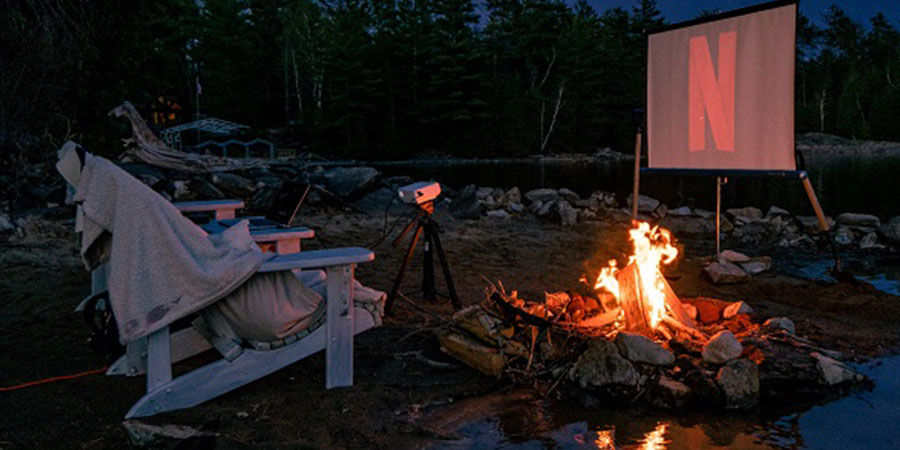 Are you looking for a creative way for your family and friends to gather in your home? As the world now imbibes a new norm, setting up an outdoor home theater is a great way to have loads of fun. Since spring is around the corner, setting up a backyard entertainment area assures safe social distancing while allowing you to converge and enjoy clean, outdoor air. You can enjoy your setup on your patio until the summer season. Though crafting an outdoor theater may seem daunting, it is a lot easier to set up than most people think. Here are some considerations to think of when you want to hold outdoor movie antes.
Prepare the Chosen Area
Since you will be operating electronic gadgets outdoors, you don't want anything to get wet. A covered patio or gazebo is the most ideal. However, if you don't have one, you can put a temporary setup when the weather is fair. Just make sure you can readily dismantle everything and bring it indoors when you are done. Don't forget to factor in the seats. If you have a covered deck, prep your chairs and lounges. If you're doing everything on grass, you can also try thick picnic blankets and pillows.
Factor in the Size of the Yard
The size of your yard is an important consideration when selecting screen size. The smaller the yard, the smaller the size of the screen. On top of that, the yard size also affects how far the projector must be placed from the screen. Thankfully, you can find outdoor projectors with excellent lumens (also known as the brightness output). Of course, the greater the lumens, the more vibrant the screen will be. Most experts suggest 3000 to 4000 lumens for outdoor use. Keep in mind; most backyard theaters are usually temporary, so you don't want to waste your time setting things up and taking things down. A folding screen that's lightweight and portable will work best.
Think of the Movie Screening Time
Movie nights are perfect because your screen will give a more vibrant show when there's less ambient light from the sun. If you choose to use very high-quality home theater projectors, you can get away with outdoor movie parties even before the sun goes down. However, for best results, starting at sunset assures crisper and clearer visuals.
Check the Video Source
If your home has a strong wireless internet connection that reaches outside, you can use an excellent streaming device that you can connect directly to your projector's HDMI input. If your wifi signal is questionable, a wifi mesh extender provides an extra range. Should signal be truly a problem, a Blu-ray disc player is also a great solution. You can also download movies and use a USB stick. The choices are limitless, thanks to various technologies.
Reinforce Sound Quality
Finally, if you truly want a cinematic experience in your backyard, using internal speakers in your projector is not enough. Powerful speakers like a Sonos portable one will help you enjoy your movie even more. On top of that, don't forget to install outdoor extension cords, which you may need to ensure that your backyard movie nights commence without any hitches.
Do you find outdoor movie-fests fun? Let us know what you think in the comments section. If you need help installing a home theater system, ask us for advice. We would love to extend a helping hand.