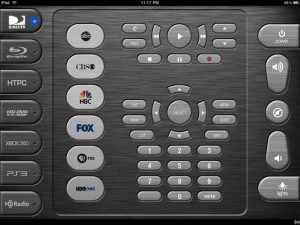 A true entertainment system enthusiast will seldom stop at getting their hands on the latest gaming console or surround sound system. Every new gizmo that comes out every year has to be sized up and checked out if it could enhance or replace the devices at home. The much hyped iPad is of no exception. Slimmer and less bulky than the netbooks, the iPad has claimed that sweet spot where the iPod and iPhone have stopped and the full-feature laptops have begun. Its bigger screen size certainly appeals to those who have long been whining about the iPod Touch or iPhone's often eye-squinting display. While the pocket-sized convenience has to be let go, the iPad's power and more generous capacity can more than make up for it.
Indeed, the iPad has proven its use and portability when it comes to basic computer functions. As an ebook reader, you can store and own as many titles as you want without having to drown yourself with books. It can also play music, movies, and can give you internet access with the slight flick of your fingers. While watching your favorite movies, you need not bring out your laptop to send email, shop, update your blog, or log into your social networks. If you install the right application, you can even push it to do universal remote programming to get more use out of it. Right from your couch, you can then pick your tunes that are stored in your computer or control some of your entertainment devices. Any other limitations that the iPhone have that can be attributed to its smaller memory can now be remedied by the iPad.
One feature that could take the iPad to the next level and secure its place in your living room is the ability to stream videos and music from the internet directly to your TV or speakers. Such wireless compatibility can only be possible if there are connection adaptors in place for the iPad to communicate with your existing audio and video equipment. Application developers will also have to scramble to create the software to enable this feature. As soon as Apple opens this possibility to its iPad users, it will surely earn for itself another demographic in home theater junkies and position itself ahead of the race for the most functional computing tablet.
Source: http://www.pcauthority.com.au/News/165779,apples-ipad—the-perfect-coffee-table-computer.aspx