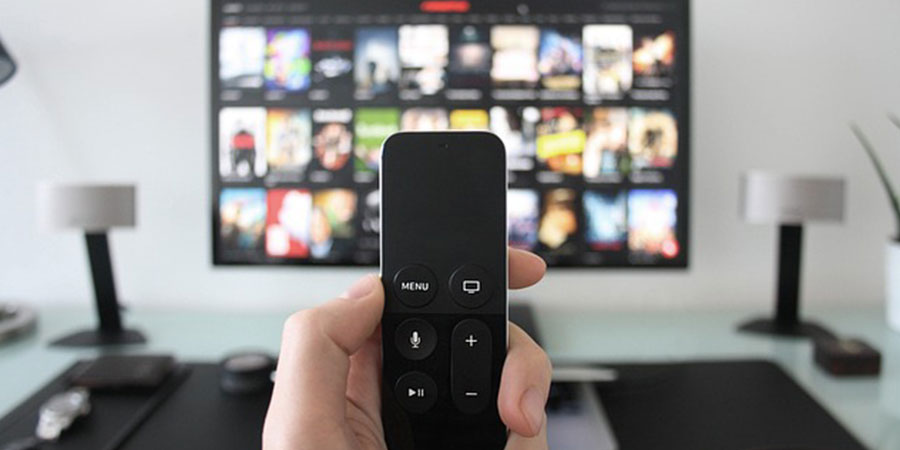 It is autumn season once again and this time many tv channels and your favourite streaming devices. Usually, this season is slow when it comes to viewership, but with the new programs, specials and new seasons from Netflix, HBO, ABC and Fox, boring Fall TV is quickly becoming history. This month alone is full of surprises with some of your new shows coming back with a fresh season and some new ones that are surely exciting to watch. If it's documentaries you are into then check out the best bitcoin documentaries of all time list. If not then here some sitcoms, a beauty pageant, an animated series that will put you at the edge of the seats of your home theater system.
It's Always Sunny in Philadelphia (FXX) September 5
Your favourite Gang is back for its 13th season with your beloved cast, Glenn Howerton, Charlie Day and the ever-lovable Danny DeVito. They will be back in Paddy's Pub scheming against each other and waiting to stab each others' backs. We wonder what they are up to next? Anyhow, the show will be tied to The Adventures of Ozzie and Harriet, making It's Always Sunny in Philadelphia the longest-running American sitcom in history.
Marvel's Iron Fist (Netflix) September 7
Your Marvel kung-fu hero is back. For those not in the loop, this is the story of Danny Rand. When he was 10, he miraculously survived a plane crash but, unfortunately, his parents didn't. Danny was rescued by monks and lived in a temple in the city of Kun-Lun where he spent the rest of his youth training to be an effective martial artist. Now, he's all grown up, he returns to New York to reconnect with his past. Turns out his parents were very wealthy people and they left him a prosperous company which is now run by his parents' former business partner. Join Danny as he fights off all who threaten his family's legacy while he takes a journey to reclaim his birthright.
The 2019 Miss America Competition (ABC) September 9
Just like Miss Teen USA, Miss America, a beauty pageant that has a rich history for almost a hundred years, is also removing its swimsuit portion. In this year's pageant, judges will no longer rate Miss America's beautiful candidates in their swimsuit in an effort to get on with the times. This radical decision from the event's organizers from the top has scared away some major advertisers from the pageant, believing that the swimsuit competition is one of the contest's biggest draw as far as viewership is concerned. However, this did not stop the organization from taking its stand says Gretchen Carlson, chair of the organization's board of trustees and former Miss America.
The Deuce (HBO) September 9
The Deuce opens with its second season on September 9. The story revolves around the sex trade and the porn industry of the seventies in the heart of New York Times Square. It follows the story of twins Vincent and Frankie Martino who are both played by James Franco (who will be back to reprise his role despite his sexual abuse allegations) and their well-connected friend from the mobster Rudy Pipilo played by Michael Rispoli. Another character that's a focal point of the plot is the story of a prostitute named Candy, played by Maggie Gyllenhaal whose cunning and ambition gave her a prominent spot in the sex industry in those dark times.
American Horror Story: Apocalypse September 12 (FX)
The eighth season of Ryan Murphy and co.'s horror anthology series is back again and this time, it will be filled with crossover stories from the Horror House and beyond. The series is about the Harmons family. They have just moved from Boston to LA in order to heal their broken past and start a new life together as a family. The 8 th season will feature some cross-over stories from the past seasons. Some even speculate that this will be a confirmation of a fan theory where each season is an allusion to the nine circles of Hell in Dante Alighieri's Inferno.
The Dragon Prince (Netflix) September 14
This new animated series straight up from the guys who gave the memorable Avatar: The Last Airbender, comes to a new journey that follows to brothers who are princes – Ezran and Callum. Together with an elf who was supposed to be sent to assassinate them, they set out on an epic adventure as they attempt to unite their lands torn by war and strife. The series combines 2D and 3D animation, an experimental feat for this genre although no longer new. The world is set on a medieval fantasy world filled with castles, magic and, of course, as the title suggests – dragons. Though visually stunning, there had been some criticisms from the fans about its animation. Viewers say that the animation is choppy and appears to have very low frame rates, something which the creators have heard and will hopefully address real soon.