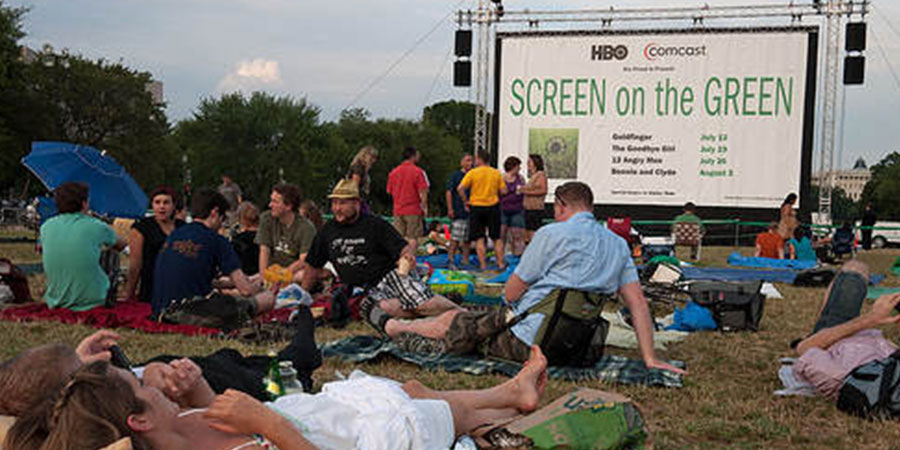 DIY movie nights are one of our personal favorites. It gives you the time to spend with your loved ones without having too spend much. Plus, it's got the comfort and privacy you'll never get in a movie house.
If you're hosting an outdoor movie party, then you've come to the right place. We've lined up the simplest, most exciting tips to pull it off perfectly no matter if you're a newbie.
Pick the best spot
The best spot primarily consists of three things: First, you need to find an area where there is least amount of lighting around you so it doesn't reflect against your screen. Second, you'd want some place where's there's more than enough space for your guests to get cozy and comfy. Third, you'd want an area where there is close access to electricity because you do need to plug a few things in.
Whether it's your backyard, garage or patio, the perfect spot is an absolute must.
Have the necessary technology
When we say "necessary", it shouldn't equate to "complicated". Remember this is a DIY set up and the easier your equipment is, the more motivation you'll have to carry on with the party.
Here are your essentials: A projector, screen (you can use a white cloth for this), a movie player and a sound system. If you're not exactly the pickiest techy person in the world, a basic sound system will do; as long as everyone hears it, then you're good to go.
De-bug the area
The last thing anyone wants is to come home with countless insect bites all over their bodies. Just before you lay everything out, ensure you've bug-proofed the space. Prepare plenty of bug sprays for the guests and set up a citronella candle in safe areas.
Have snacks ready
It's not the best outdoor movie if there are no snacks, right? Cook a ton of popcorn and load your cooler with enough refreshments. If you'd like, ask your guests to bring more grub so everyone's happier. After all, munching when watching movies is one of the finest pleasures in life!
Have nearby bins ready so clean up wouldn't be too much work.
Inform your neighbors
We highly recommend telling the neighbors of your plans first. Plus, it'd be best to choose a movie that's not going to disrupt them, like horror and action films. This is why we encourage you in telling them. You might just get away with watching Psycho in your backyard.
Bonus:
Spice the place up! Give it a few creative touches so your DIY movie house feels comfortable by adding some soft lights, candles, pillows and mats.
With these in mind, surely your friends would be more than happy to attend the next one.